A week in Amsterdam was full of fried food, caramel, small and cute buildings, and the best atmosphere ever. Everywhere you look it's like a postcard. Couldn't put my phone down for one minute, cause I needed to document this beauty every second. Prepare yourself to walk, cause that's the best way the explore a place, and since Amsterdam is relatively small, you can reach most places on foot.
One of the things I like the most when visiting a city for the first time is checking its street food offering. I feel like you get to know the place, its vibe, the people, through their preferred on-the-go food. Street food teaches us cultural habits, gives us historical context, and also, it's fast and most likely relatively cheap, which is a plus.
In Amsterdam, I knew I would eat mainly fries because seriously it's the best thing ever, but besides fries, I tried some more interesting street food, such as croquettes and cured herring!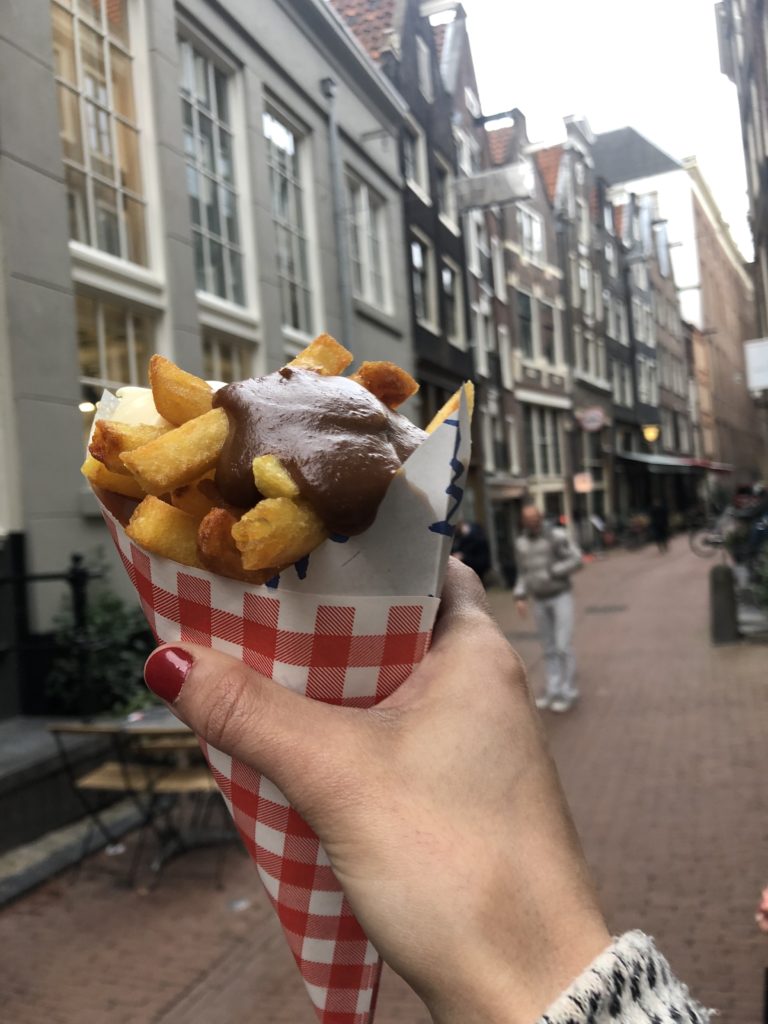 In the photo – the best fries on this trip to my taste, with peanut butter sauce and Belgian mayo we ate in Vlaams Friteshuis Vleminckx.
All of my recommendations right here: