I don't eat hummus very often, and I didn't even before I moved to Berlin. So most of the time I'm okay with being away from a decent bowl of hummus.
More than hummus, I miss Sabich or lamb kebabs in a good soft pita. I miss the Israeli way of eating out – ordering dishes to the center of the table and sharing them, eating together, experience food together. The togetherness of eating is a concept that I appreciate and that I seldom see here in Berlin. But I rarely miss eating a bowl of hummus. I do enjoy it when I do, but I don't feel the urge in my gut.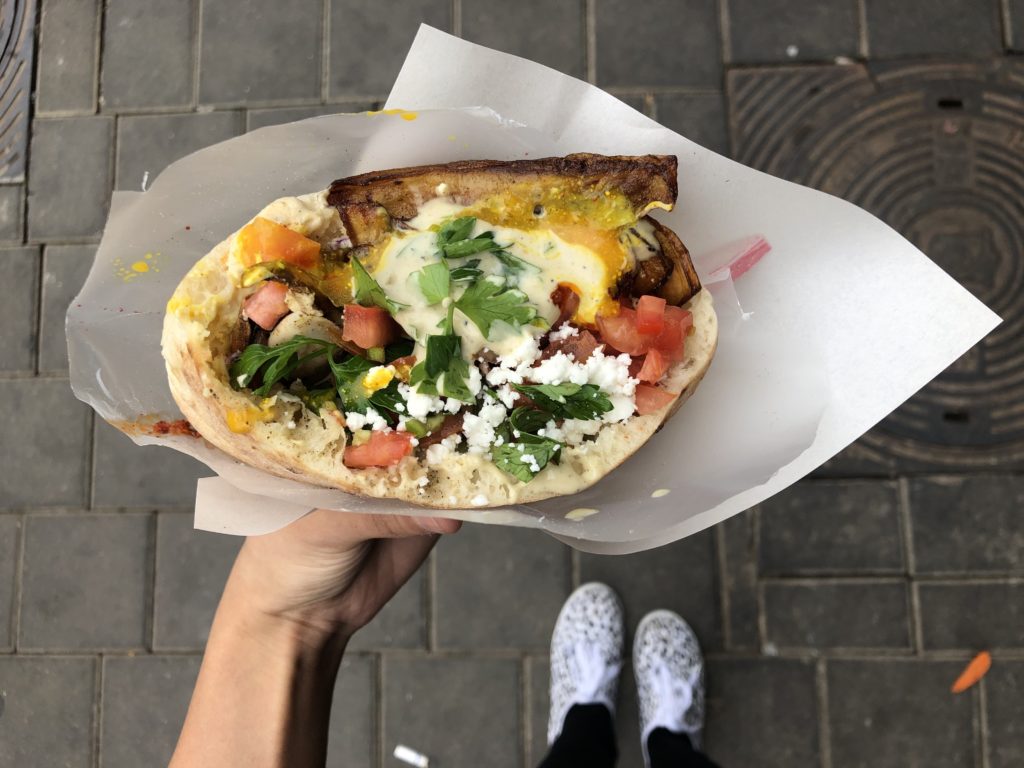 Surprisingly, this week I had a huge craving for hummus and no willingness to make any effort to make it. Next thing I know, a dear friend of mine invited me over for a homemade hummus lunch. I volunteered to make pitas, and we had a beautiful filling, crave-pleasing lunch, and I got to take some leftovers home.
Today, I wanted to eat the hummus with a fork because I didn't have pitas and also, and I had enough carbs already. Without a pita, this dish needed some elevation to be more filling and hearty. So I fried an onion in olive oil until golden, I added mushroom slices and stir-fried on medium-high heat until roasted and earthy, with lovely warm seasoning to compliment the hummus flavor. I plated the hummus in a small and low bowl, drizzled some olive oil and paprika, and added a large spoonful of the mushrooms on top, and it was just perfect. I didn't have parsley so I used chopped scallions instead to add freshness. And, wow, it is beautiful. This is the Israeli heart, right here, in Berlin.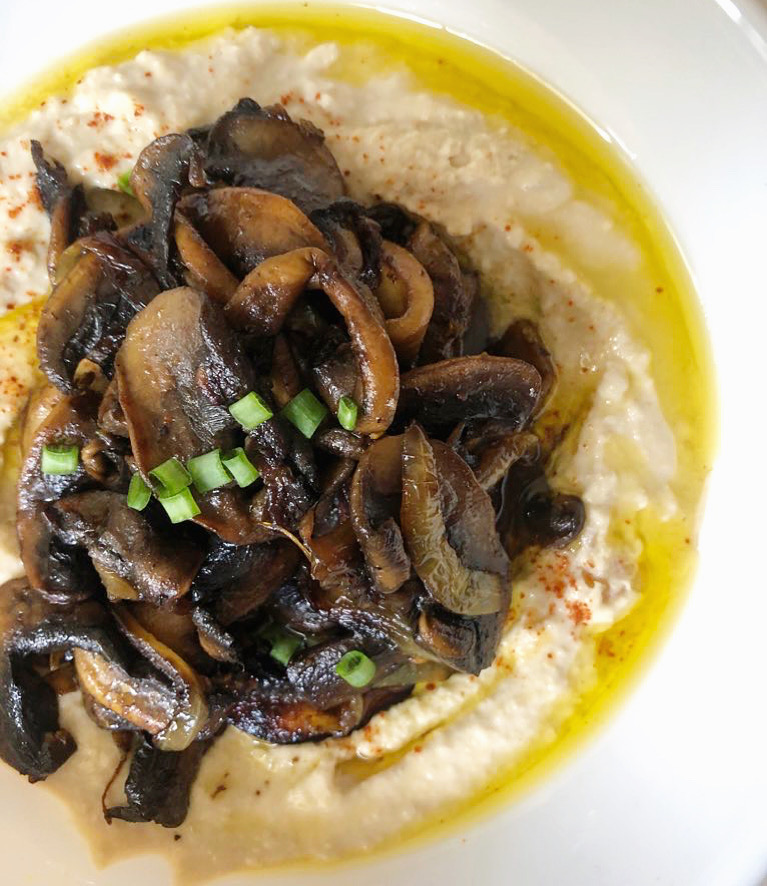 A lunch food story. How such a simple meal can hold so many memories and thoughts in it? Everything in our minds is connected to other memories. Our sense of taste is strong enough to awaken this tangled net of thoughts. And it sure awakened mine.