Cheesecake is probably my favorite type of cakes, but I prefer the baked kind, always. Since my stove broke, and I was too scared to use the oven as well, and I really wanted something sweet, I made this super improvised no-bake cheese tart. Luckily, I was filming a video for my youtube channel showing what I eat in a week without a stove, and the entire cake making process was recorded so I could pull out the data to create this recipe.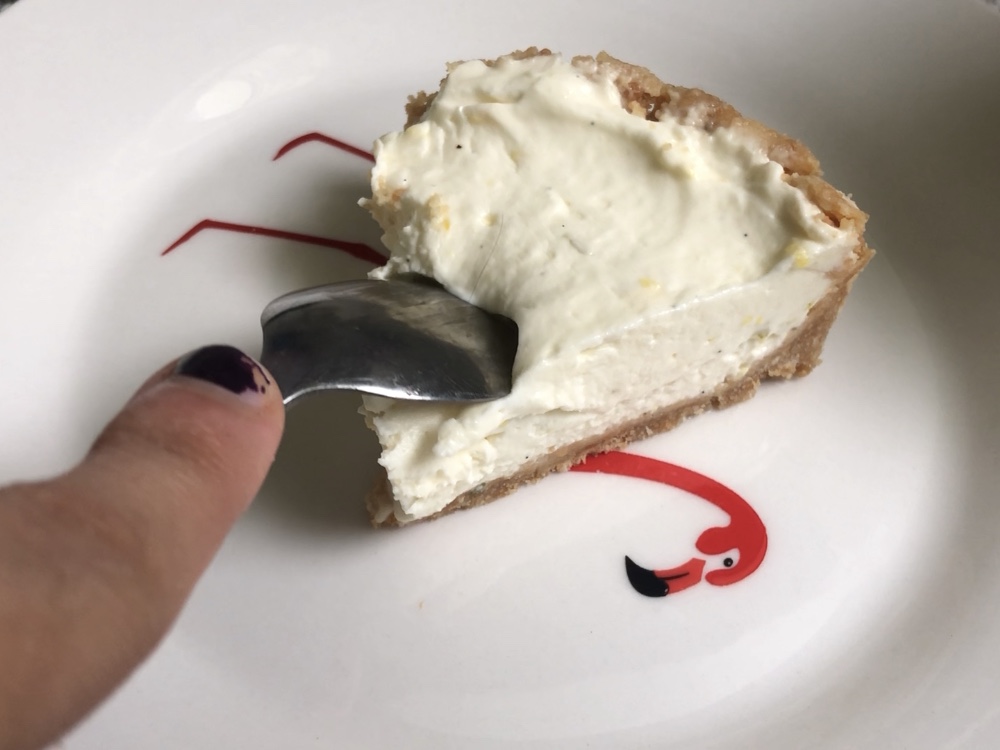 I used pre-crumbed biscuit crumbs that I received from a friend, but you can create crumbs with a food processor or a sealed bag and a bottle of wine. This recipe is for one small tart pan (14cm diameter). Double the amounts if you use a big tart pan (22cm and up). Since I didn't have milk nor cream, the consistency was relatively thick, and as I mentioned before, it was an improvisation so I would probably revisit this recipe and adapt it next time I'd make it.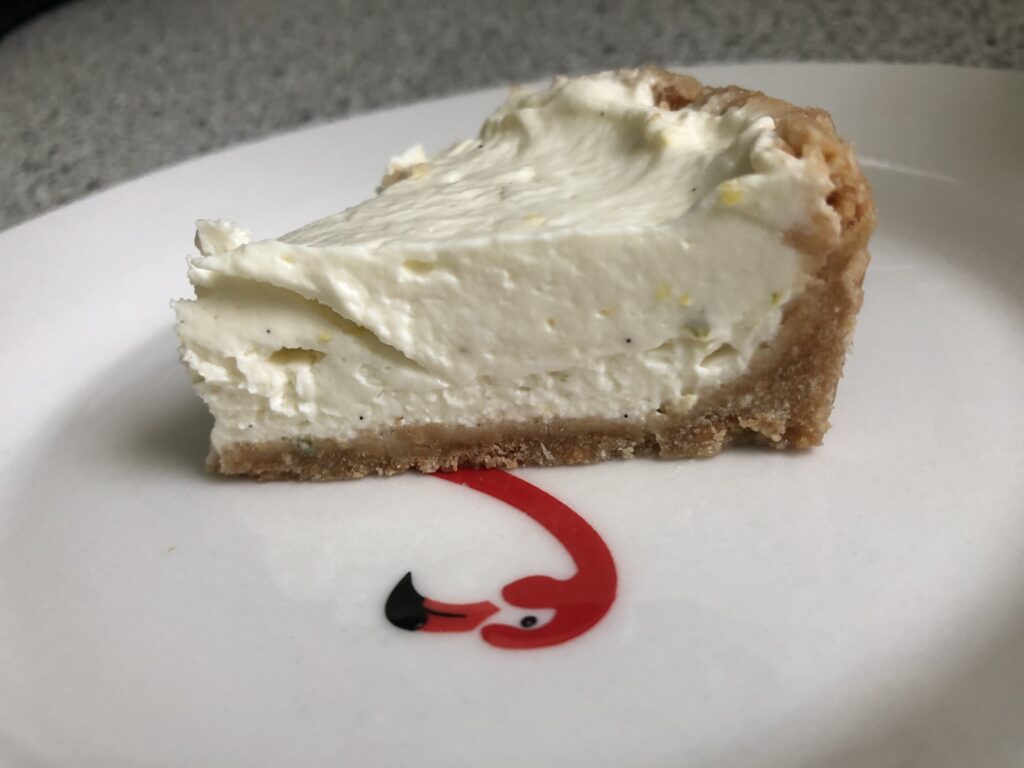 Ok, so let's start!
No-Bake Lemony Cheese Tart
14 cm tart pan
Filling:
– 120 gr cream cheese (I used Edeka's)
– 100 gr Schmand or Creme Fraiche
– 25 gr sugar (on the video I used 35 and it was too much)
– 1 gr vanilla paste (around ½ a teaspoon)
– Zest and juice of ½ a lemon (or lime)
– A pinch of salt
Base:
½ cup biscuit crumbs finely
40 gr melted butter
⅓ tsp salt
Make the base; mix the crumbs with the salt and ass butter gradually, mixing in between until you get a damp sand texture. Butter a tart pan and pour the crumbs over, press them to the bottom and sides of the pan until a thin layer is formed. Freeze for half an hour and make the filling.
In a medium-sized bowl, whisk the cheese and the Creme Fraiche until combined and the consistency is runnier (still thick though). Add the sugar, salt, vanilla, lemon zest, and half of the lemon juice and whisk again until combined. Taste and add more lemon juice to your own taste and whisk again until all combined and the texture is slightly thinner (and wouldn't be pourable because there are not enough liquids for it. This is a rich and lavish tart!). Add the filling onto the chilled tart shell and smooth it out with a cake angled palette. Leave in the fridge for at least 4 hours, preferably overnight or freeze for two hours, and take it out one hour before serving, but it's not ideal, consistency-wise. Still delicious though! As I mention, I plan to revisit this recipe so I would probably add a lighter version soon!
** You can also make them in a muffin tin layered with paper cups for a personal serving!
If you make it, please tag me @ShirEats on Instagram. I want to see your creations!