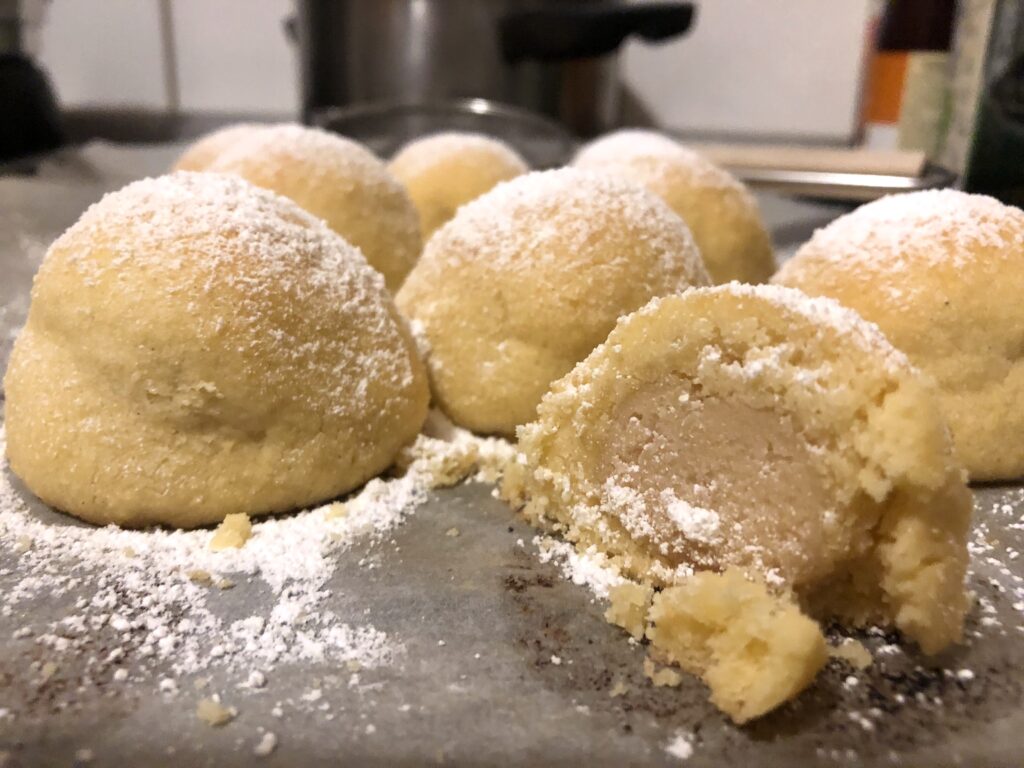 These cookies are made for Christmas, but I do be making them all year long. I spent most of my life hating marzipan and just the thought of a cookie filled with marzipan could make me gag. But after moving to Berlin and facing an actually good quality kind (and not the terrible kind bakeries used to put in cakes in the '90s), I realized I actually love it. The house is filled with this amazing almond and butter fragrant that you can't help but eating them straight from the pan.
This recipe is based on the one from Linds' story, a fellow ex-expat in Germany that I discovered through Twitter (I strongly suggest so follow her!). I made quite a few changes to suit my palate, but the idea is all hers! It became my mom's favorite cookies and now that I am on a long home visit, I make the, quite often so I thought to finally share this wonder with the crowd.
So! Let's make some cookies.
Marzipan-filled butter Cookies
30 cookies
Ingredients:
– 250 gr room temp butter, cubed
– 90 gr sugar
– 1 egg yolk (use the extra egg white)
– ½ tsp vanilla paste
– ½ tsp salt
–  340 gr flour
– 200 gr marzipan (at least 50% almonds)
– 1 tbsp powdered sugar (optional)
Cream butter and sugar together until smooth and incorporated. Add vanilla and egg yolk, and mix again until incorporated. Add salt and sieve the flour in two alternations. Mix on low speed (or with a wooden spoon) until a very soft dough is formed. Weigh 22-gram pieces of dough and form a ball from each piece. In each ball of dough, add around 6.5 grams of marzipan in a ball shape. press the marzipan into the dough ball lightly and form a thick disc (watch method on TikTok). Place the cookie discs on a flat tray lined with baking paper and freeze for a minimum of 20 minutes. After they are frozen and firm, you can place them in a ziplock bag and leave it in the freezer for 3 months and bake a few when you feel like it, to get freshly baked cookies and this amazing scent in your house.
Heat an oven to 170℃ on regular mode (no turbo). Bake for 15-20 minutes (depends on your oven) until lightly golden in the edges and bottom. After 2 minutes, transfer the cookies onto a cooling rack for at least 15 minutes. Best eaten while they're warm.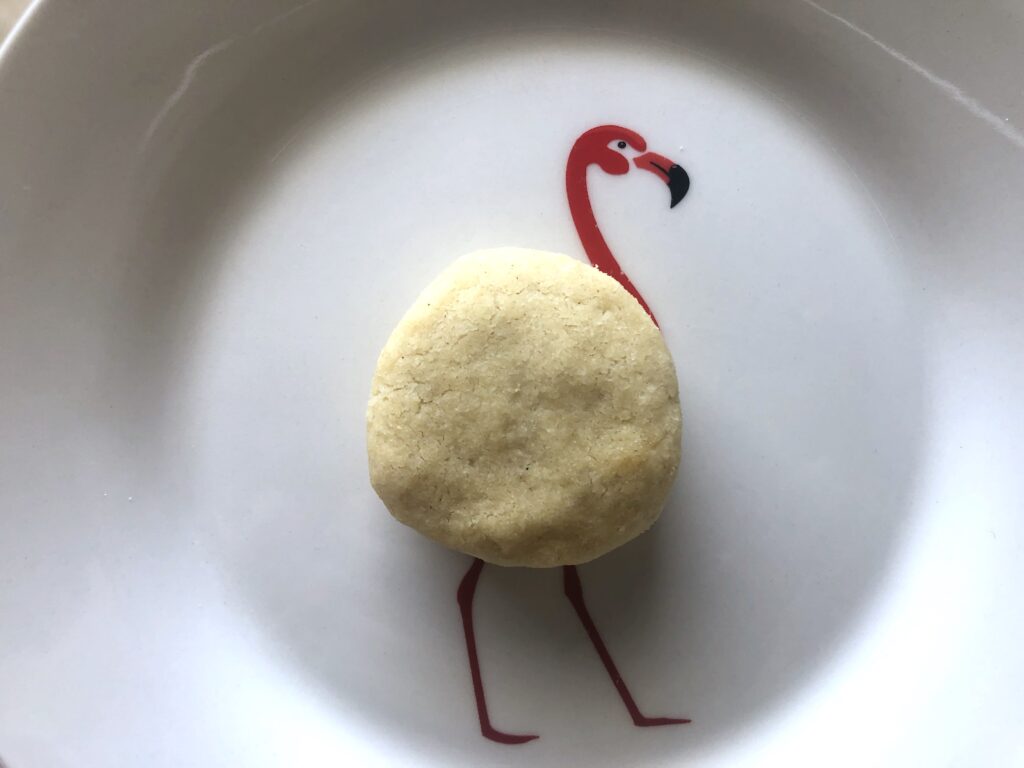 If you make it, please tag me @ShirEats on Instagram. I want to see what you came up with!