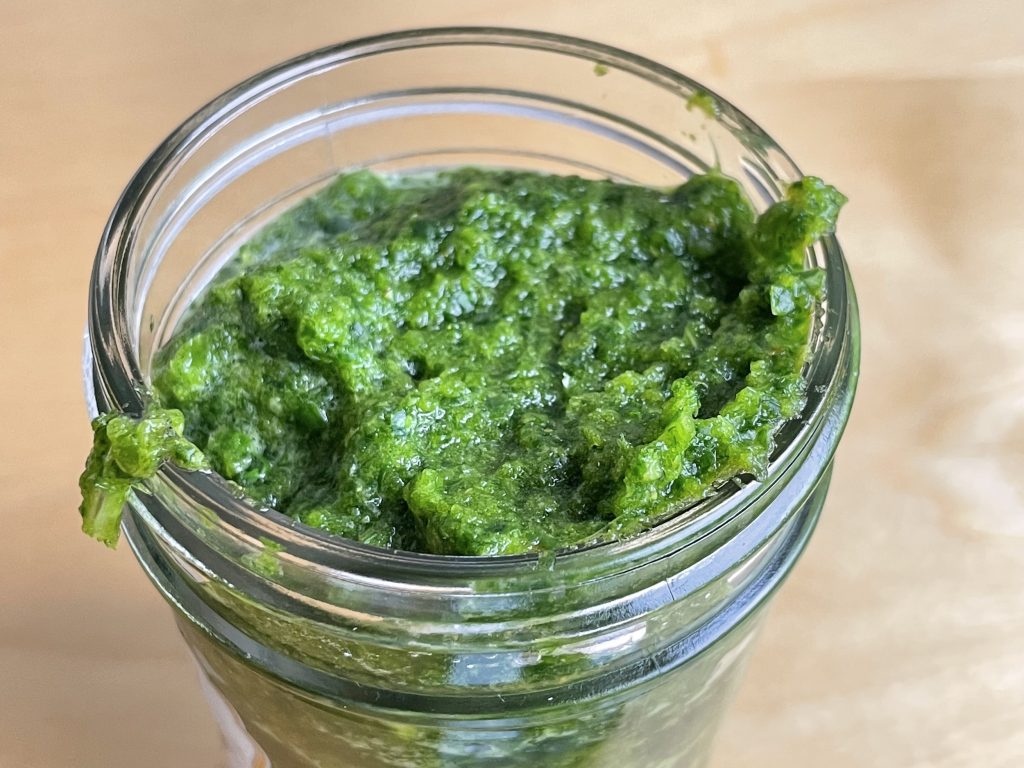 Zehug is a Yemenite hot sauce made of coriander, garlic, and hot peppers. You can make it with green or red peppers, you can dry them or not. When I was a little girl, I remember the trays of peppers my grandma put to dry in the sun. Then she or my grandpa used an actual stone to mash it together into a paste with the rest of the ingredients and send it in little jars to the rest of the family. I only developed my spice tolerance at a late age, after living with a fellow Yemenite Friend for a year. This recipe is based on this friend's family recipe with a few tweaks from my grams.
As a grown-up, I never had to try making it since we got this little jar every now and then. But since then, my beloved granny has passed away, and I moved to another country, far away from grams Zehug. I really miss her and making traditional foods makes me feel closer to her.
So this hot sauce is no other than others, and you treat it as such – pair it with butter to make spicy butter, add it to your next grilled cheese, or hop over to my Jachnun recipe to learn how to make a traditional Yeme-Jewish buttery pastry that serves as a Shabbat breakfast, which can be paired with either savory meal or sweet.
As I wasn't familiar with the hot peppers here, it was also a process to find the right kind that is not the small chilis, cause you need a lot and it's expensive. I wanted it to be affordable yet delicious. After a massive online and offline research where I sniffed random pepper packages to get a hint of spiciness and tried to ask the greengrocer with my broken German what would be a good match, I discovered Sivri peppers, where some are sweet and some are spicy, but you cannot tell which is which… good luck! In general, the best place to find the ingredients for this recipe is Turkish stores/markets, where produce is cheaper and comes in bigger packets.
The original Zehug recipe uses Hawaij which is a Yemenite spice mix. You can make it from cumin, black pepper, turmeric, coriander seeds, and cardamom. But if you don't have all of those, it's good with only cumin, salt, and pepper. Can you smell it?? Let's make this sauce!
Green Yemenite Hot Sauce (Zehug)
2 medium jars
Ingredients:
– 400 gr Sivri peppers
– 300 gr fresh and washed coriander (around 2 bundles)
– 2 garlic heads, peeled
– salt and pepper
– ¼ tsp ground cumin (or replace with 1 tsp of Hawaij)
Remove the big stems at the end of the coriander and add to a food processor along with the garlic cloves and peppers, very roughly chopped, and spices. Blend in short batches until all come together but it's not too pasty, but slightly chunky. Taste and fix seasoning to your liking. You can also add more peppers and garlic if it's not spicy enough, to more coriander if it's too spicy or not herby enough to your liking.
Sterilize small glass jars, dry them well and transfer the sauce into the jars and keep them in the fridge. You can also keep them in airtight containers in the freezer for a longer time! It's really the bomb.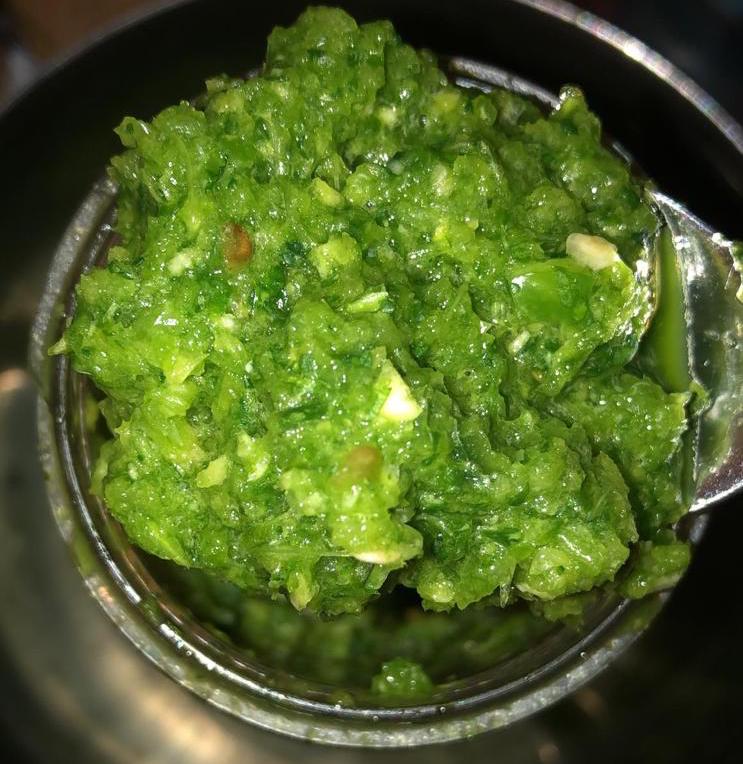 I hope you would make and love it!
If you do and upload to social media (Instagram, tiktok), please tag me – @ShirEats, I would love to see your result!