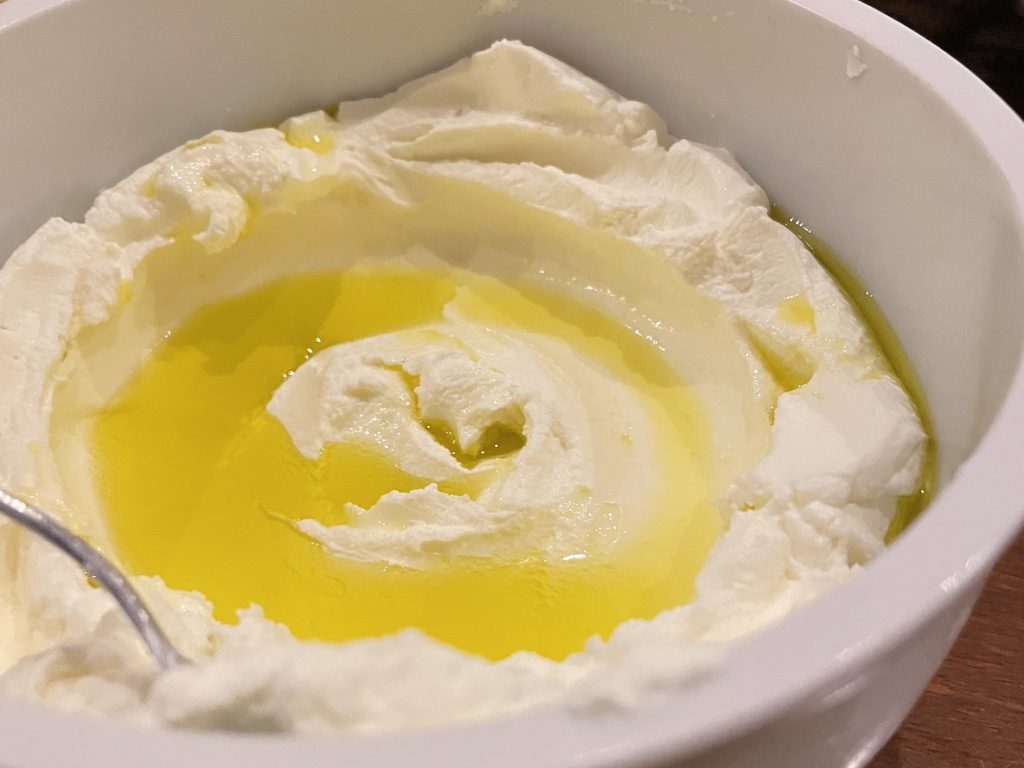 Growing up, I struggled with the flavor sour. In Israel, most store-bought Labnehs are rather liquidy and pretty sour, so I didn't like the ready-made version so much. My mother used to make Labneh that was firmer in texture, and since it was homemade, she could make it richer and not as sour as the store-bought ones are. The firm texture made it easier to roll into Labneh balls you can cover in different spices such as sumac, paprika, and my favorite – Zaatar, or use crushed nuts or toasted sesame for a more textured ball of cheese. Spread or balls, Labneh is just the perfect cheese. In sandwiches, as a salad topping, and even as a bowl with olive oil you just dip Pita in.
Labneh Cheese
– 100 gr fatty sour cream (Schmand in Germany)
– 500 gr yogurt
– ½ tbsp salt
– 1 ½ tbsp lemon juice
Optional: 1-2 minced garlic cloves
Cheesecloth
Add all the ingredients into a large bowl, and whisk well until all is incorporated. Taste and adapt to your taste. Some people like it very sour, and some prefer it to be milder. A milder result will require more Schmand and less yogurt and lemon juice. For a more sour and less firm result, ditch the Schmand and add more lemon juice.
Transfer the mass into another bowl lined with the cheesecloth, over a strainer. Close it into the cheesecloth and squeeze gently over the strainer. Tie the cheesecloth and hang it over the sink overnight. Another option is the use a strainer over a bowl and let release liquids and strain in the fridge and remove the excess water occasionally. For a firmer cheese that can be rolled into little labneh balls, let the cheese get strained for at least a day. For a more light-texture result, 12 hours will be enough.
In that case, after 12 hours, you can just transfer the cheese into a stripped jar and consume it within a few days. For the firmer Labne, I recommend to roll into small balls and store them in a sterilized jar and cover with olive oil. You can also top the balls of Labneh with things like zaatar, Sumac, paprika, or sesame for a fun serving. You can store them in an air-tight container and keep in the fridge for a few days.