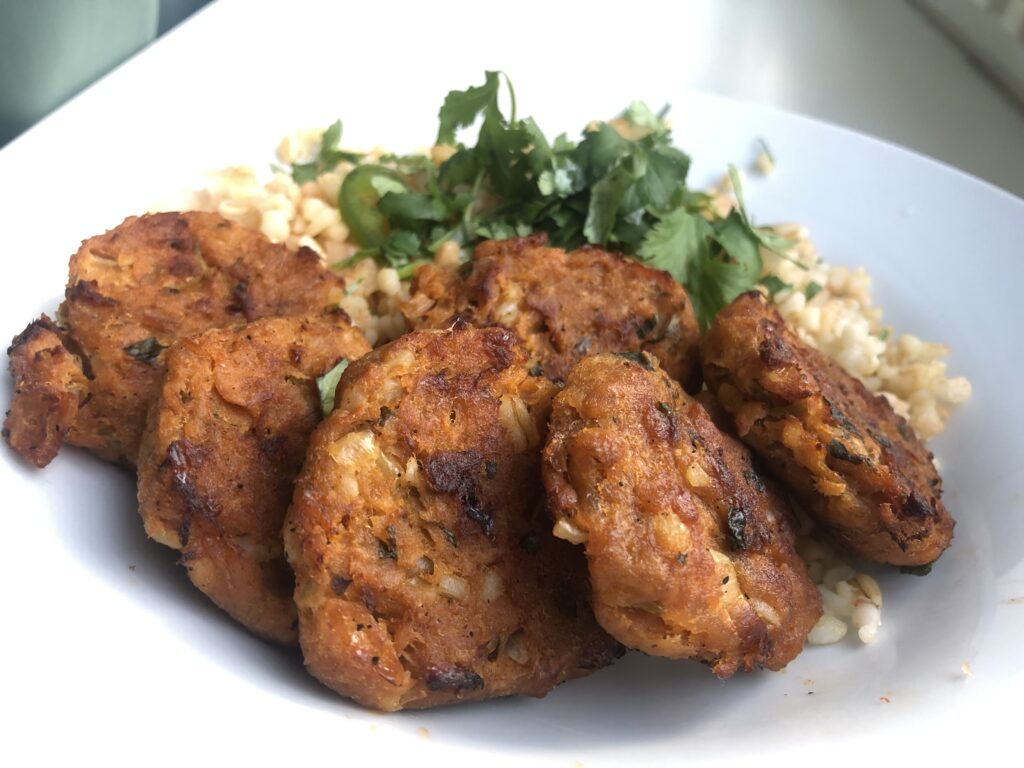 The story of these patties is pretty short. I started following someone on Instagram, she kept uploading stories about her partner asking her to make tuna patties, and it always made me wanna make them, so I asked her for the recipe, which was, of course, just a list of ingredients. I used what I have, tasted and fixed seasoning and portions, added some ingredients of my own, and baked them. And that's the mystical way this recipe came to life. Amazing, huh? Though it did deliver, and it's definitely getting into my routine meals, along with potato wedges on the side, or as a rich sandwich, these patties are delish.
Oven-Baked Tuna Patties
12 patties
Ingredients:
– 1 can of tuna in oil 180 gr
– 10 gr Ketchup (~2 tsp)
– Salt, pepper, chili, garlic powder – to taste
– 1 tsp Tomato paste (~6 gr)
– 1 tsp sriracha (~4 gr) optional
– 1 tbsp cooked bulgur (~20 gr) optional
– 1½ tbsp flour (~15 gr)
– ½ an Onion (preferably red)
– 10 gr fresh coriander optional
– 1 egg
Strain the tuna from the oil using a fork (it's good to have some of the oil in the mixture, just not all of it). Add spices, ketchup, sriracha, tomato paste, and mix. Taste and fix seasoning/add more tomato paste, ketchup, or sriracha. Add the bulgur, onion, and coriander, mix and taste. Again, add more of each ingredient to your liking. When you are happy with the flavors, add the egg and flour. I always add the egg at the end when making any kind of patties, so I can taste the mixture on the go. Mix together, add more flour if the mixture is too wet. Form little balls and flatten them on an oven pan lined with baking paper and lightly oiled. Bake in a pre-heated oven at 190℃ for 15 minutes. then flip them and bake for another 15 minutes.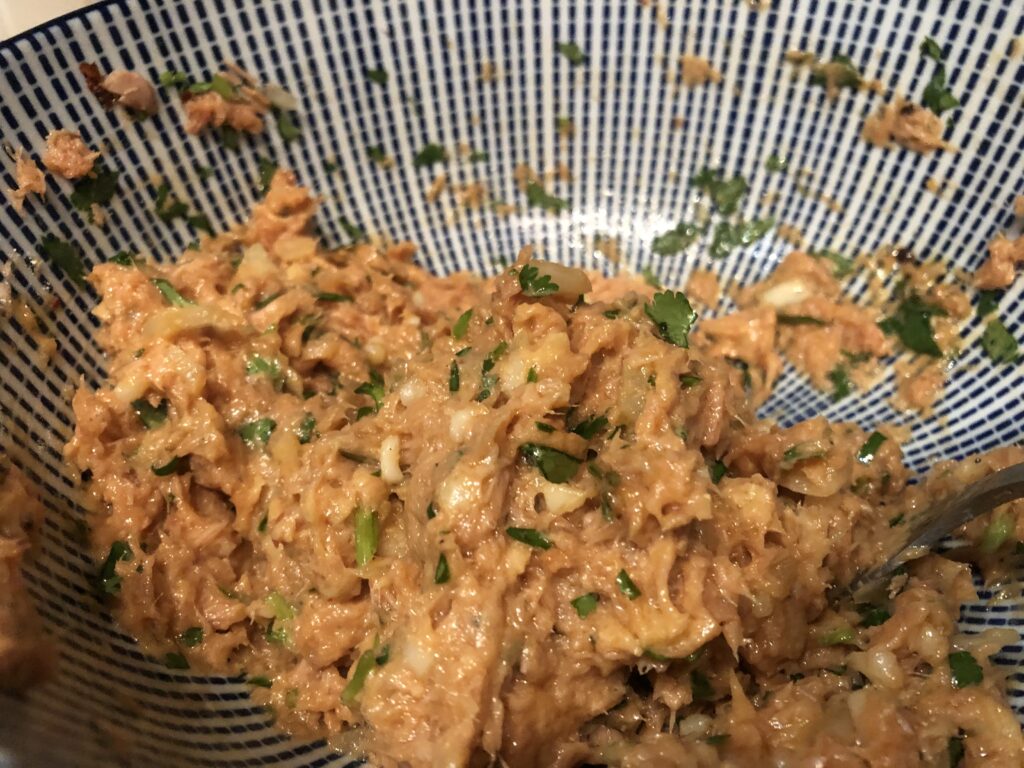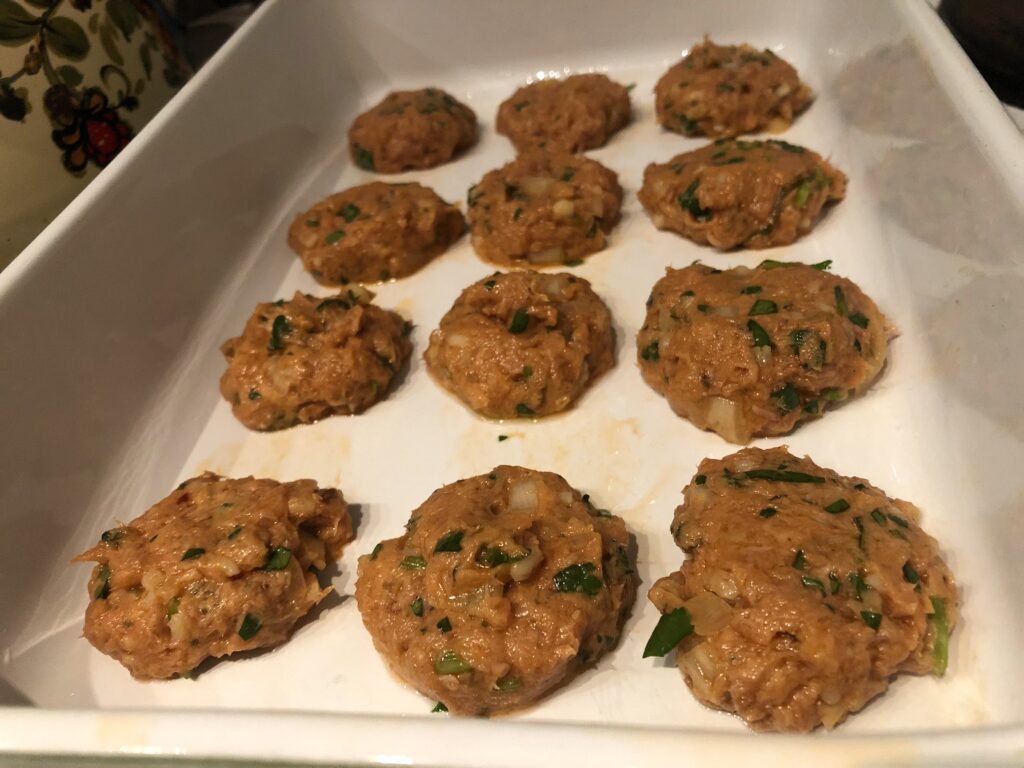 If you make them, please tag me @ShirEats on Instagram. I want to see what you came up with!