OMG, it's Christmas time, and one second before the entire city is closing, we can spend some lovely time at Christmas markets around Berlin!
This time in Berlin is definitely the most beautiful time of the year for this city (even though I find its beauty in my daily life). Everything is covered with beautiful lights, so festive and magical, and the Christmas markets are starting to show around town. some are only for one weekend, some stay a whole month and two even last 10 days after Christmas day!
This is my second year in Berlin during this season and it still hasn't got old. The magic is yet in the air. Last year I went to the Christmas market in Lichtenberg (close to Ikea), and the one in Gendarmenmarkt which was beautiful. Since then, I moved around the city and ended up in West Berlin, so naturally, I tried more western markets this time.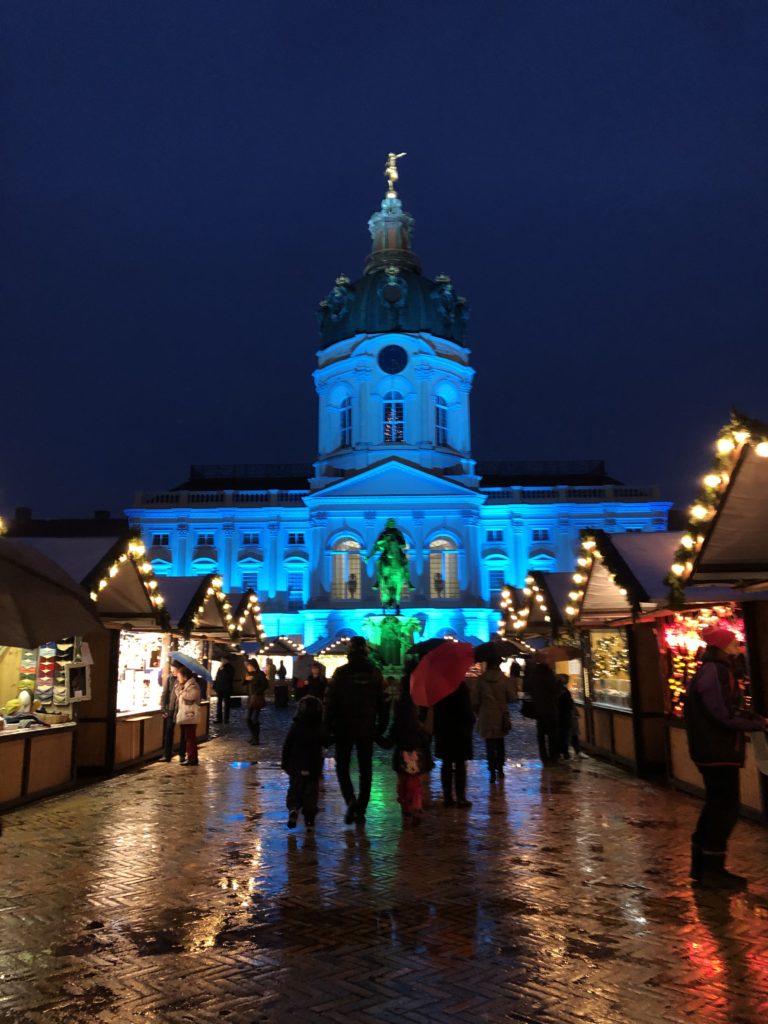 The market that opened the Holiday Season for me was in Schloss Charlottenburg, and, boy, it is one the most beautiful markets I've ever been in. This market is bigger than it might look at first sight. The market has many crafty vendors and no rides at all, hence fewer children. It feels more of a grown-up market, and not so busy, at least if you go on the first week and pretty early. In this market, you can also try the smoked salmon (Flammlachs), if you've heard of it.
When I traveled there it was rainy, but it didn't bother the festive atmosphere to arise. The background of the Charlottenburg palace adds an extra style to this market and it is lit in colorful lights. There are also many live bands playing holiday music and everything feels like a Disney movie. Make sure not to skip the chocolate stall – the aroma is enchanting!
The second Christmas market I visited this year is actually closing on the 22nd of December (this Sunday) so hurry up! The market is located in Spandau and it's probably the most traditional Christmas market in the city (though Berliners tend to dismiss Spandau and say it's not really Berlin). This market is absolutely huge! You have dozens of different food vendors, things I didn't see in other markets like Schmalzkuchen and Langos and cheaps. I drank there hot cocoa with rum and whipped cream (Lumumba) that made me warm and finished with a classic bratwurst. Can't go wrong with this one!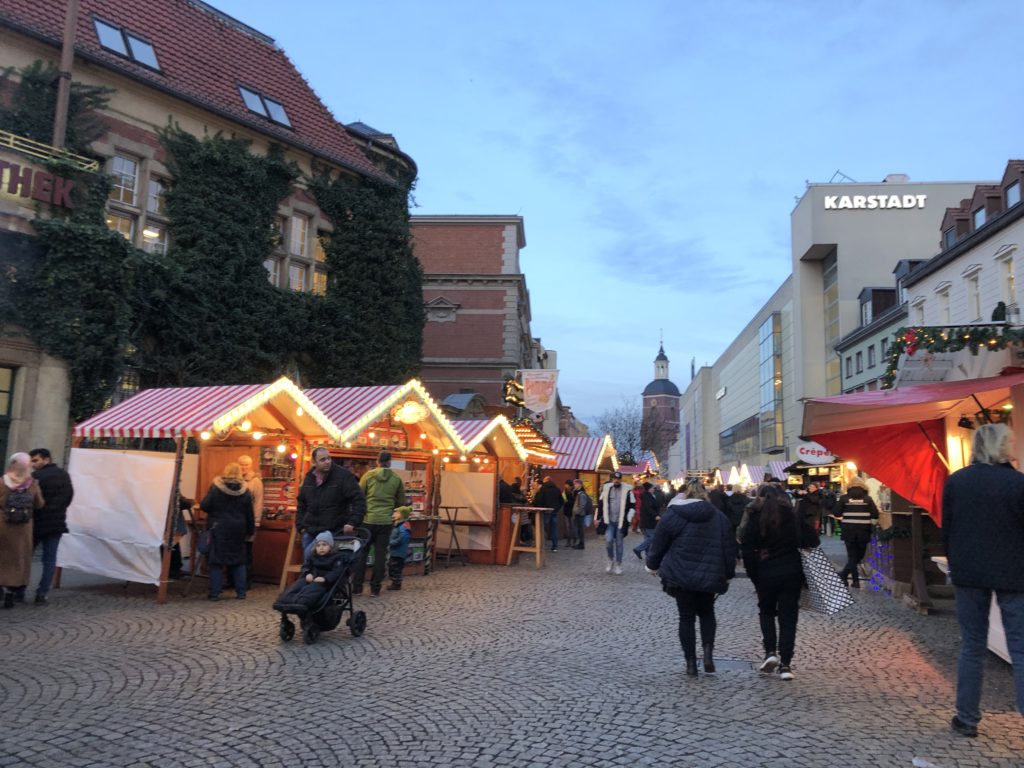 There are a lot of high tables around the market so it would be easier for people to consume their food and drinks more freely and easily. And the amount of rides in this market is unbelievable. This market is definitely more suitable for children. You have a slide, two trains, a big wheel, some games, a beautiful carousel, and a huge stage with shows and prizes for kids.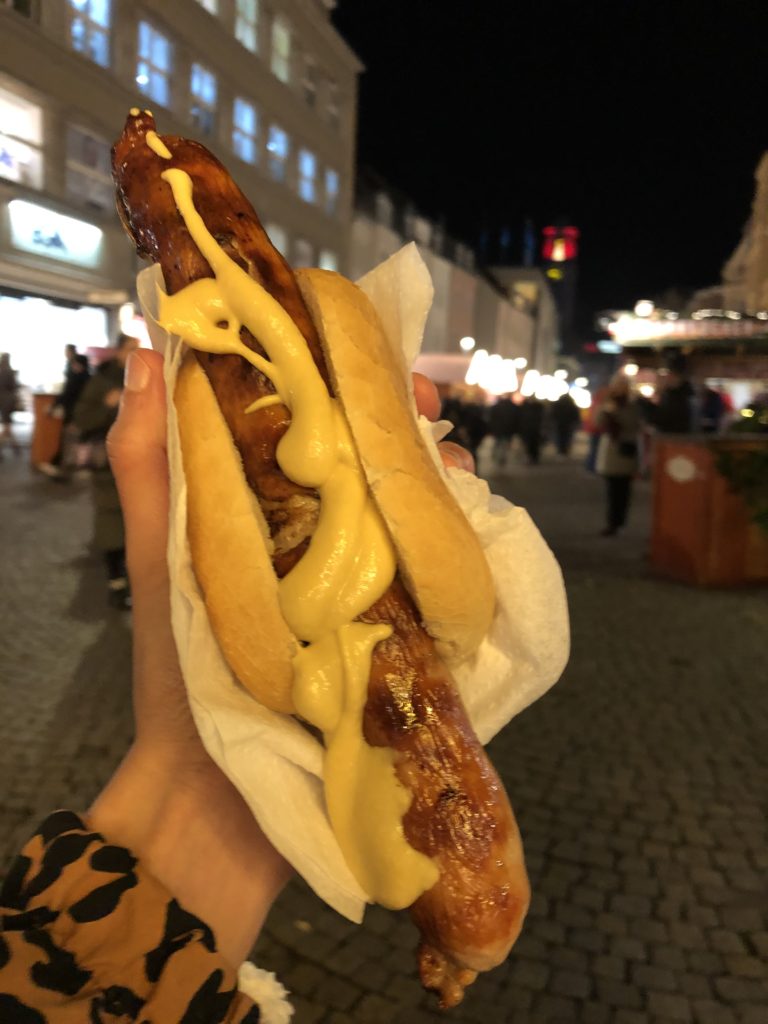 Altstadt Spandau is very different than what we know from Berlin, and its character adds an extra charm to this Christmas market so I highly recommend visiting there at least once! Even though it's far in the west, it's quite simple to get to the old city of Spandau. Just taking to U7 line all the way to Altstadt Spandau station, or to Rathaus Spandau station and you're there!
See the charm yourself: