Food pop-ups to a foodie like me are the biggest FOMOs of all times. So when I see an interesting food pop-up that works with my schedule and I can afford, I try my best to be there. Even if it means going alone. today was a food pop-up of this sort. And boy, I am so happy I went.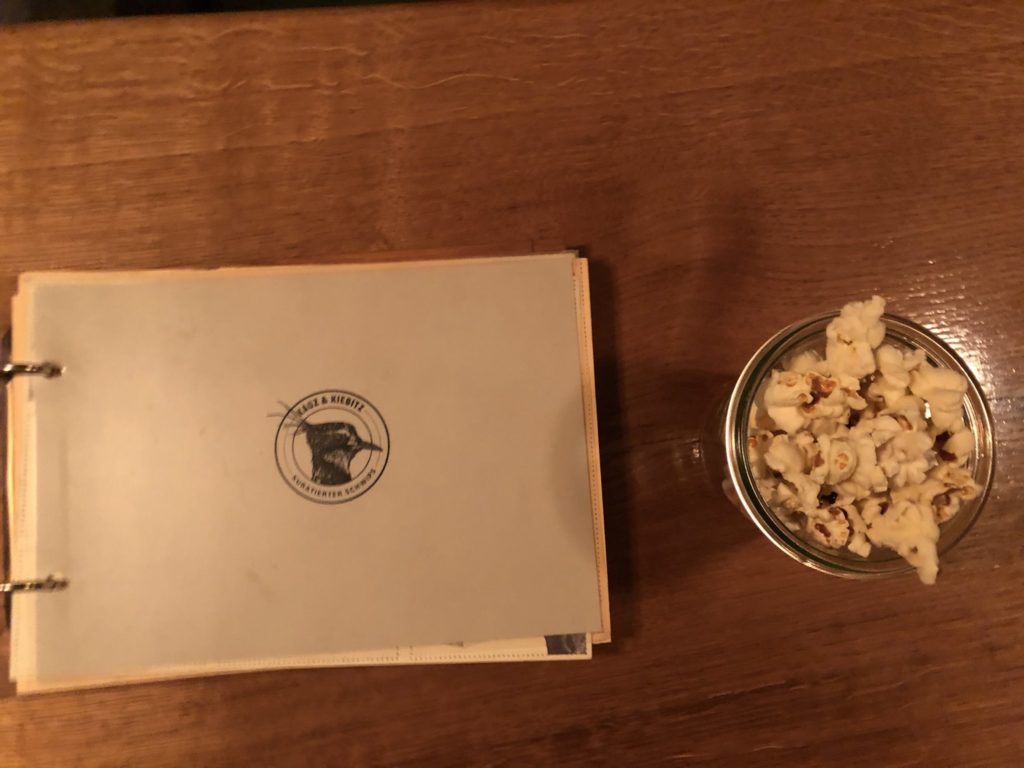 It was in a Neukölln bar named Kauz & Kiebitz, a really nice atmosphere, fair prices, and nice staff. I sat at the bar because I had no reservation but I would've probably sat at the bar anyway since I was alone. As I sat, I was served with the menu and a glass of Popcorn that was refilled the second it was done (I didn't finish mine but others around me did). I ordered a Helles beer that was smooth and had a hint of sweetness, very refreshing and was served cold.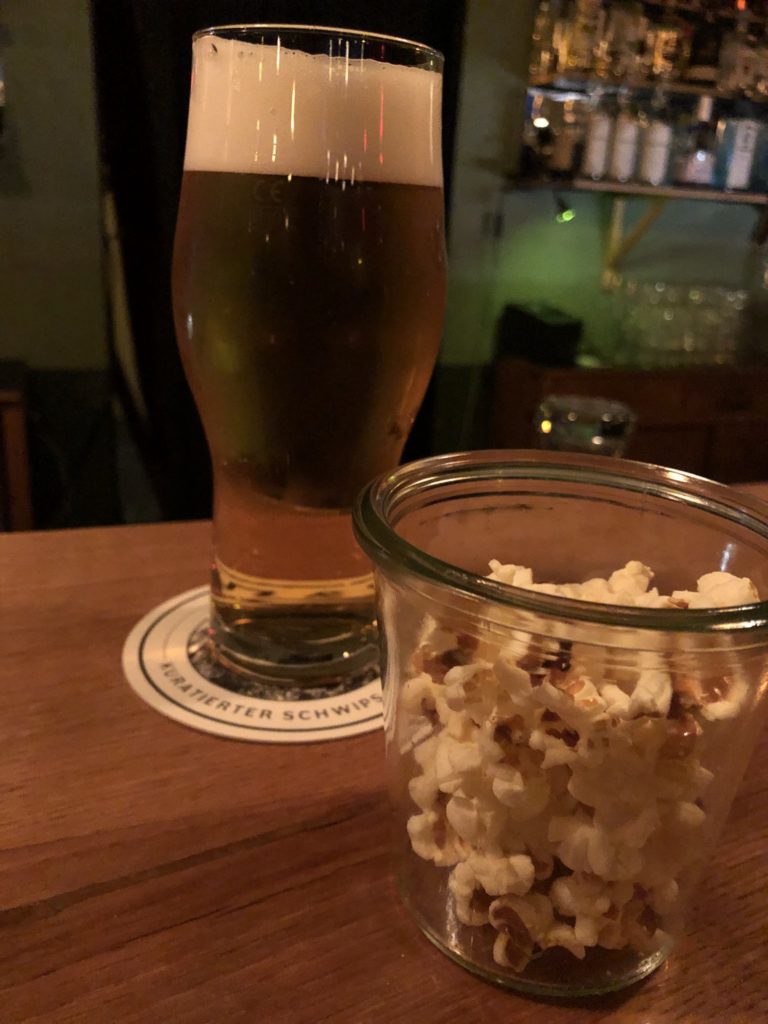 The pop-up was of a Thai dish called Khao Soi Malee – a coconut curry noodle soup. The dish is named after the cook's (Koko, who cooked in London and Berlin and is originally from Chiang Mai, Thailand) grandmother. It was served with a bunch of deep fried egg noodles on top of a perfectly made noodles on top of a super mild and delicate coconut curry soup which was well seasoned and spicy in a wonderful way.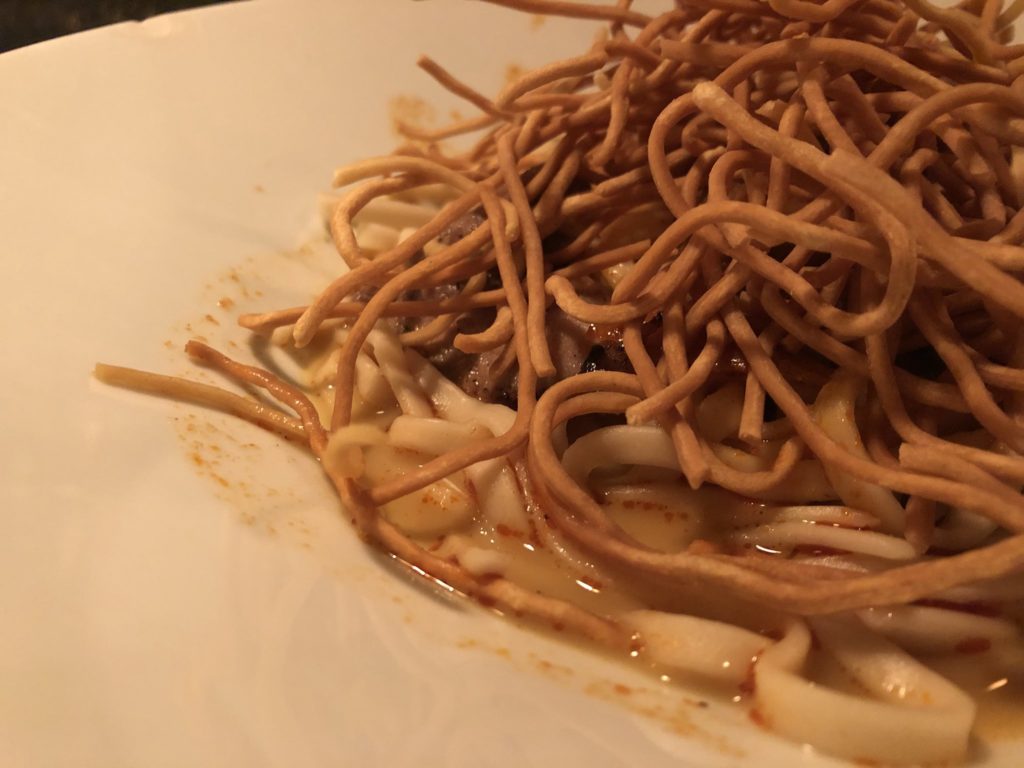 The coconut flavor was balanced by a great curry paste packed full of flavor. In between the noodles, there were some perfectly grilled tender pork slices that added smokiness and gave the dish some depth of flavors. On the side, there were chili oil, coriander leaves, diced red onion, a quarter of a lime and some unknown ingredient that tasted a bit sour and a bit sweet and had a crunchy yet tender texture.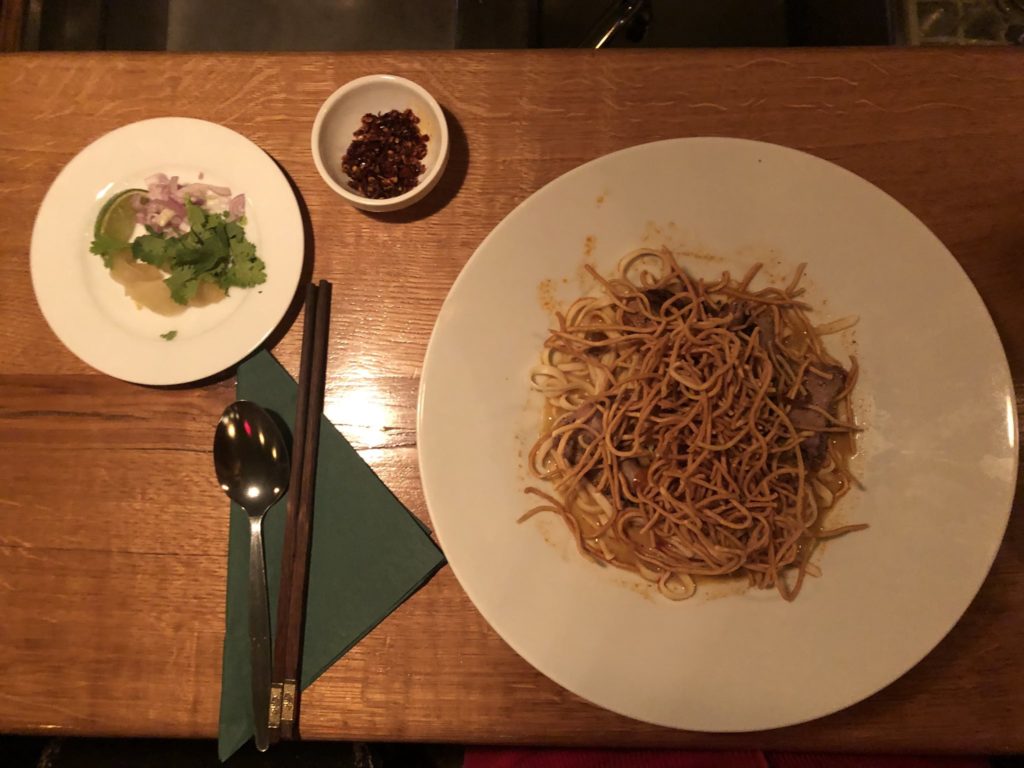 I added them to my soup and mixed well and enjoyed every slurp, which was spicy and sour and sweet and salty and crispy and tender and smoky and meaty and so so great. I still can't believe I have finished this entire bowl, though. Well done!