Du Bonheur is a small pastry shop in Mitte, Berlin.
Its name literally means 'Happiness' in French. The founders and chefs were educated in France and know their way around french pastry ideology and go by it.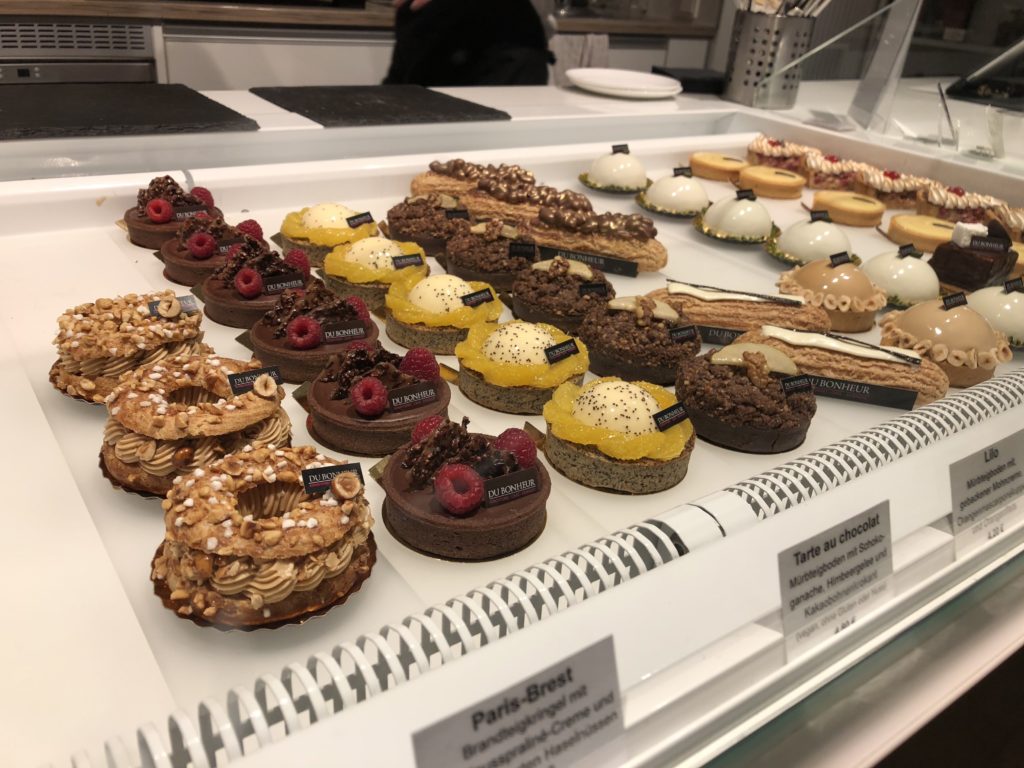 I visited Du Bonheur twice; first, we took three amazingly made macarons (1,8€ each); one perfect pistachio macaron which I believe is a must there, one whiskey cranberry which for my palate was too sour and not well-balanced in terms of flavor, and one Christmas special – German lebkuchen which was also unbalanced to my taste.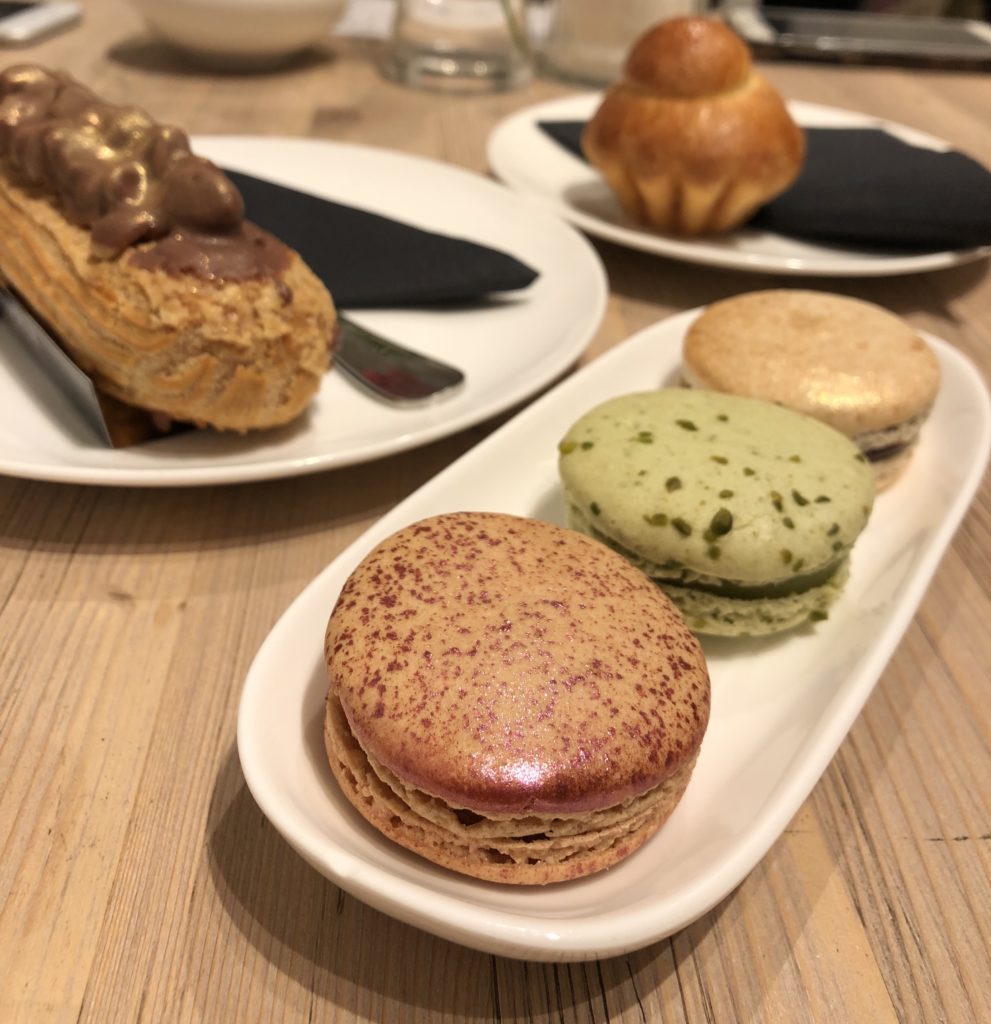 We also had exquisitely balanced chocolate and peanut eclair which had the right amount of saltiness, crispiness, and creaminess and a relatively dry mini-brioche (but it was near closing time).

The second time I visited, we had a wonderful, rich, tasty Paris-Brest – well-made choux pastry filled with a creamy-nutty hazelnut Crème Pâtissière (4,2€). I recommend to share it, though, because it is very pronounced.
The coffee there is quite mild but very good and comfortably pleasant, more to the bitter side of the coffee scale (2,8€ for a cappuccino).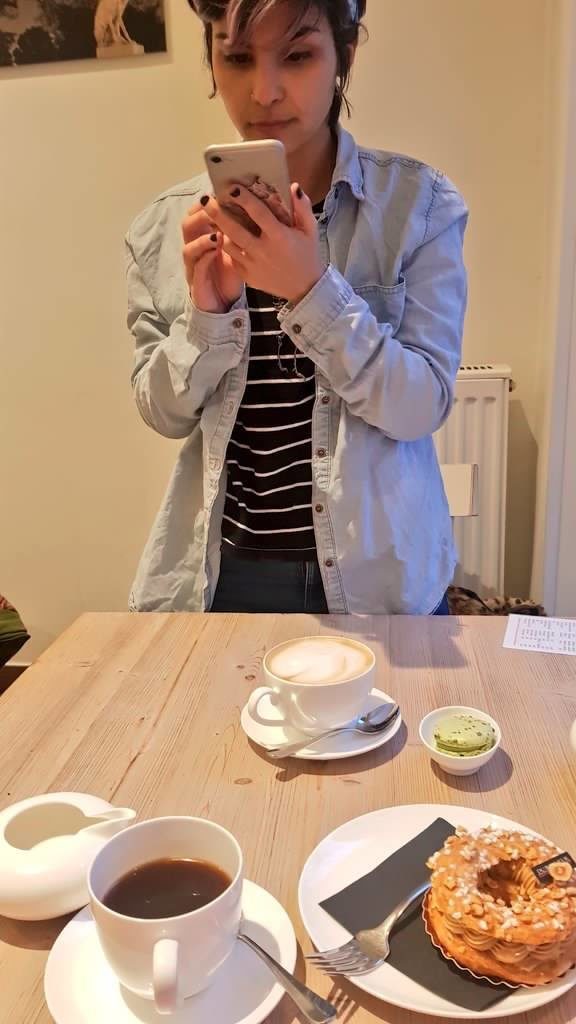 The staff was extremely nice at both times I visited there, very welcoming and smiling. The prices are definitely fair for the quality. Highly recommended