Snickerdoodle cookies are butter and cinnamon goodness that is originally American, but with the alterations I made in this recipe (less sugar, more cinnamon in the coating, a pinch of salt), I'm not sure Americans would accept this to be Snickerdoodles no more. When I shared them on TikTok, Germans reacted that they looked like potatoes at first, so maybe the German variation could be called "Kartoffelkekse", what do you think? I think it's cute, but it's only valid prior to baking. I don't think they look potatoey after baking!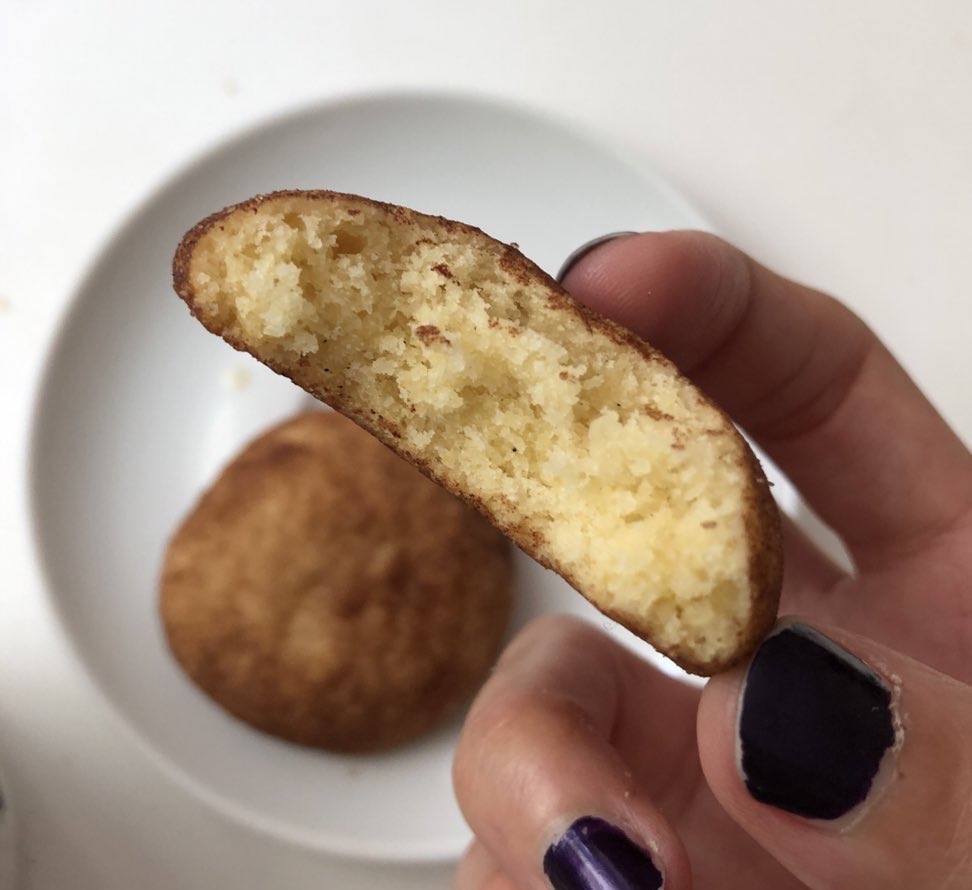 So as I mentioned, these cookies are soft, cakey, and buttery inside, with slight cinnamon crisp on the outside. They smell like fall and taste like a cloud, but a cloud that's made of butter and cinnamon, so obviously the best cloud ever. The cookies are also super quick to make, in 30 minutes you go from no sweet to happy autumn vibes. So let's make them!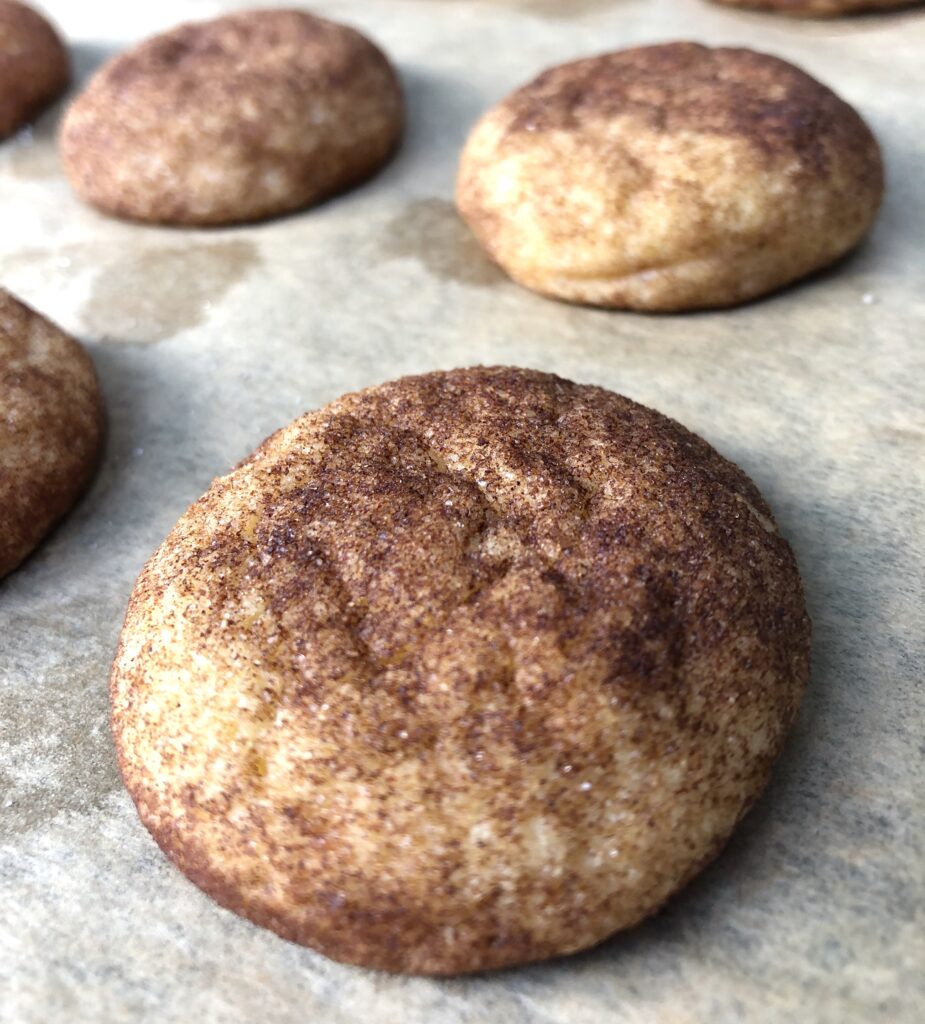 Snickerdoodle Cookies/Kartoffelkekse
22 cookies
ingredients:
– 100 gr soft butter
– 90 gr sugar
– 1/4 tsp salt
– 1/2 tsp vanilla paste/extract
– 1 M egg
– 180 gr flour
– 1 tsp baking powder
For coating:
– 20 gr sugar
– 1 tbsp cinnamon (if you like it sweeter, use less cinnamon)
Heat an oven to 170℃ on a top and bottom heat (no convection nor turbo, you don't want to dry them!). In a small bowl, mix flour and baking powder and set aside. Cream together butter, sugar, salt, and vanilla paste with a hand mixer until fluffy. Add an egg and cream again till combined. Sieve the flour mixture onto the wet mass and mix it until combined.
Roll the cookie dough into little 20 gr balls, coat them with the cinnamon-sugar mixture and bake at 170 C for 8-9 minutes. Let the cookies cool for 20 minutes on a cooling rack before eating them, otherwise, they would feel too soft and doughy but they are actually baked enough.
Be Patient!