If there's one dish that was always served to our family dinner table every Friday night, it's those meatballs. An absolute staple. A huge, bubbling pot with small, perfectly formed meatballs, ideally sized potato cubes bathed in a rich tomato sauce. There's no Friday dinner without them. After moving to Berlin, I started to miss this dish. Did I mention that almost all of my recipes begin this way? What can I say? I grew up with a mother who cooked too well. Her competition is nonexistent. As with other recipes on my website, this recipe was inspired and directed by her.
I know everyone scrolls past the "stories", but food is always a story. The move to Berlin brought many positive things into my life and also struck me with longing. For food, for a hug, to be looked at directly and not through a phone screen. Through food and cooking, I deal with many of the difficulties immigration brings. It's a little bit of home away from home. Like being close to my mom even when far apart. In every bite, you feel a deep sense of connection and nostalgia that surrounds you. It's love.
Meatballs and Potato Cubes in Red Sauce
– 500 gr minced beef/pork
– 3 tbsp bread crumbs
– 1 egg
– 2 medium onions
– Spices: salt, black pepper, cumin, paprika, garlic powder (to taste)
– 3 medium-large potatoes
– 200 gr Crushed tomatoes (or just grate 3 tomatoes)
– 50 gr tomato paste (3-fach in Germany)
– 2-3 tbsp olive oil
Chop the onions finely and fry them in olive oil over medium heat for about five minutes until golden. Stir with a wooden spoon occasionally. Add half the amount of fried onions to the minced meat. Leave the rest of the onion in a pot and stir in crushed tomatoes, tomato paste, and spices: salt, pepper, sweet paprika, and cumin. Cut two of the potatoes into medium cubes and add to the pot with a liter of boiling water and bring to a boil.
Then add the egg, bread crumbs, finely grated potato, and spices to the meat and onion mixture and mix until uniform. Form small balls about the size of a ping pong ball with wet hands and slide them gently into the pot (it is imperative to make sure that the sauce is bubbling as long as you put the patties in it). Cook over medium heat for half an hour with the lid half closed, or until the potatoes are ready).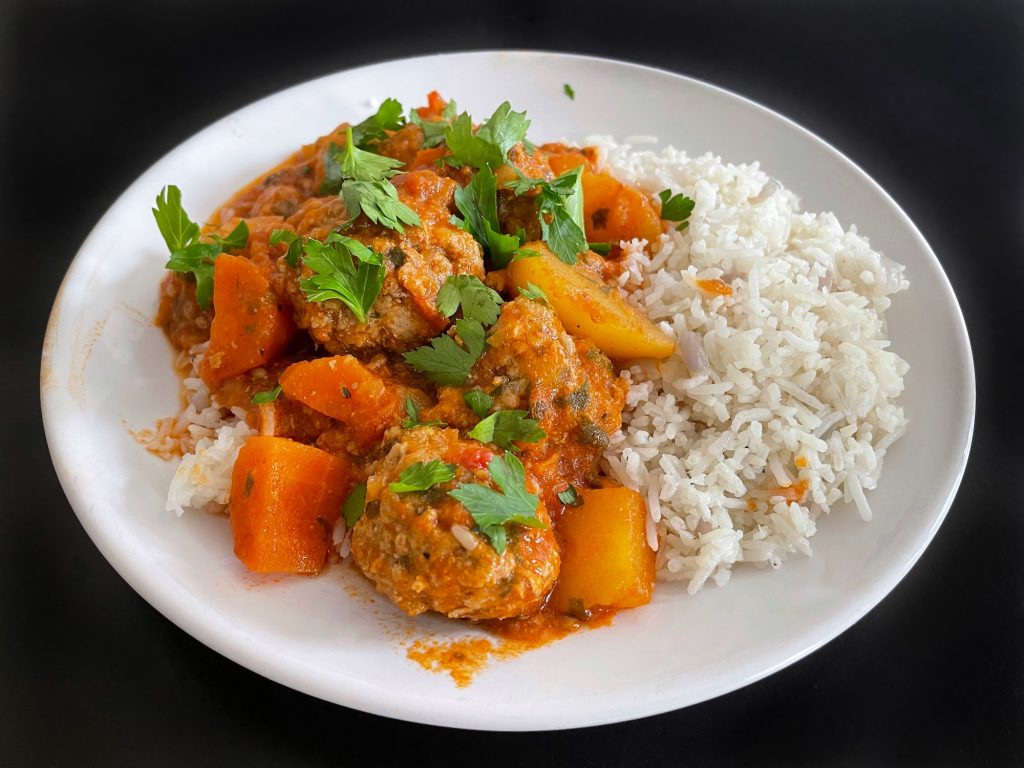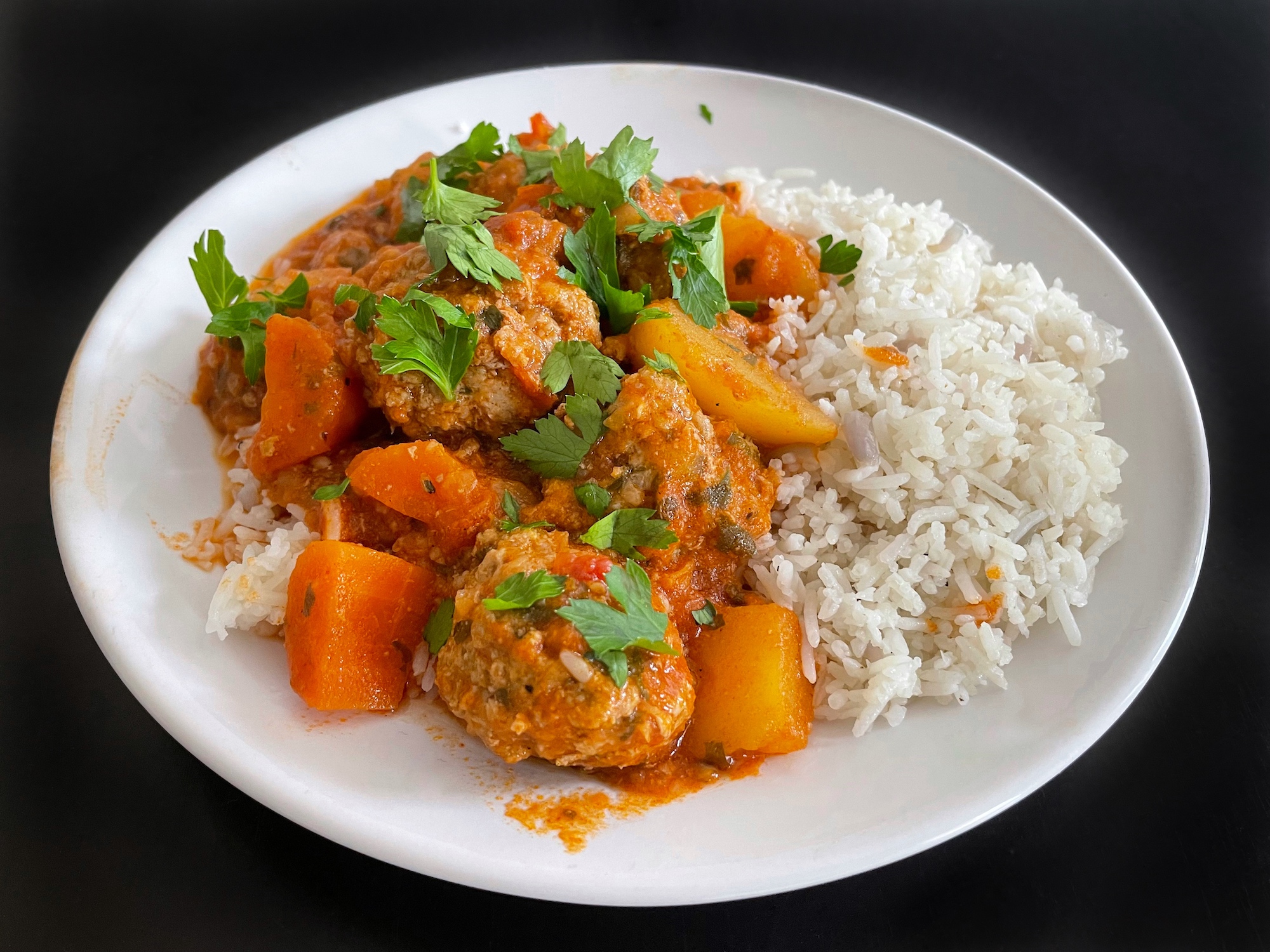 If you make them, tag me on TikTok or Instagram – @ShirEats I would love to see what you made!