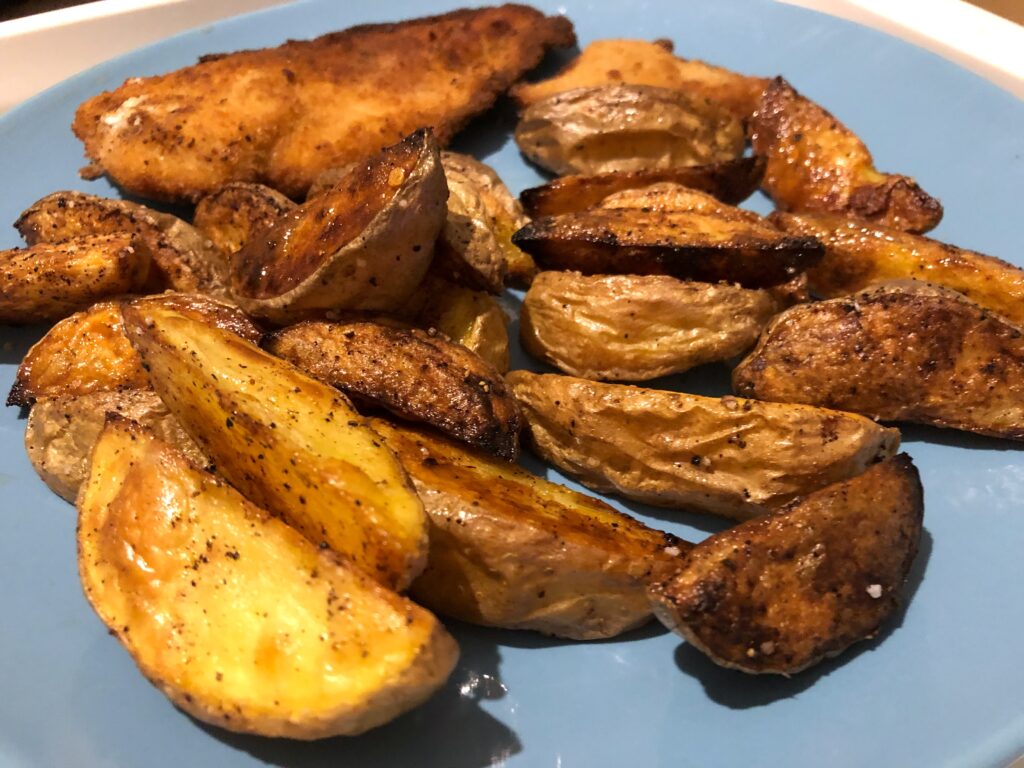 Well, let me tell you. These potato wedges are everything you want potato wedges to be, in minimal effort. No double cooking, no deep-frying, no boiling, no peeling even. Minimum effort – Maximum flavor. All you need is small-medium potatoes, spices, olive oil, an oven, and time.
Roasted Potato Wedges
Watch the video:
Ingredients:
– small-medium potatoes – 2-3 per person
– Olive oil, a lot
– Spices: coarse salt, black pepper, paprika, garlic powder, sumac, chili flakes
Heat an oven to 220℃. Rinse the potatoes very well under cold water only. Scrub them with your hands to take out any dirt. Cut each potato in half on the thinner side. Cut each half into three wedges. Dry them in a paper towel from all sides. Drop the wedges in a baking pan lined with baking paper. Drizzle olive oil, around two-three tablespoons. Season with the spices to your liking. I usually use around 1 teaspoon of salt and half a teaspoon of each spice but feel free to go wild. Mix the potato wedges in the pan so they are all coated with oil and spices and space them around the pan, on one of the cut sides, not the peel side.
Bake for 15 minutes. Turn the heat down to 200/190℃ depends on how golden-brown the pan facing side is. Turn the wedges on the other cut side and bake for another 15-20 minutes. When the wedges are golden brown and sizzling, take them out onto a cooling rack with a paper towel underneath the rack. I usually make them as a side dish (but let's face it, they always steal the show) next to my burger or vegan mushroom burger, but they are an amazing addition to any protein, really.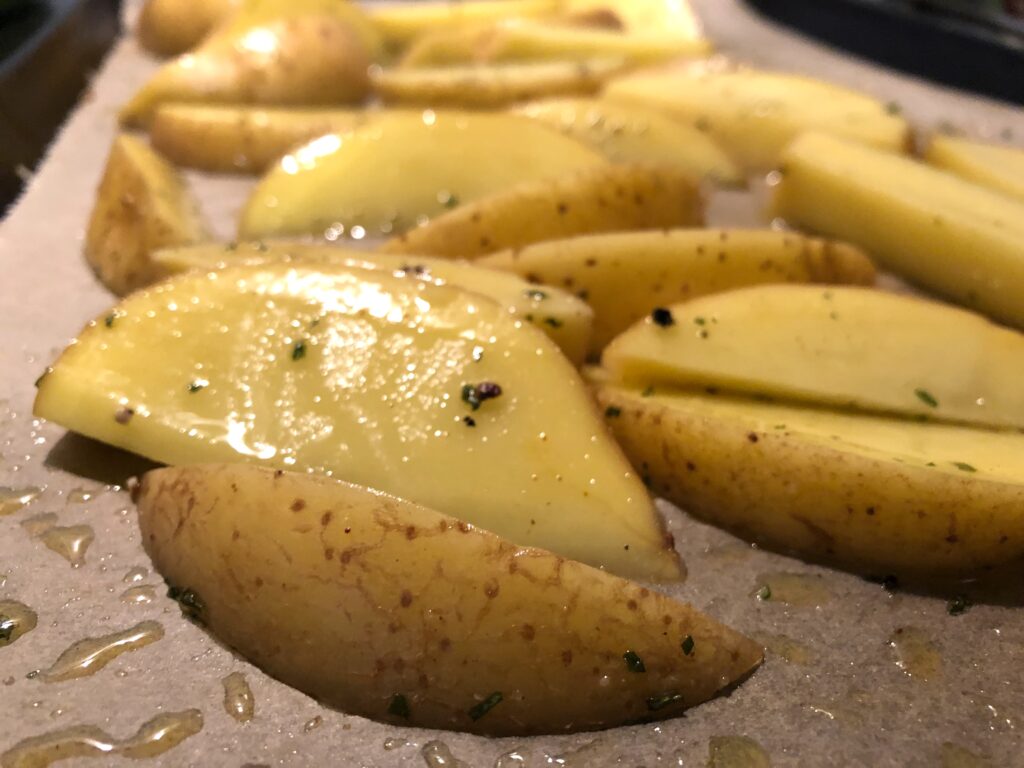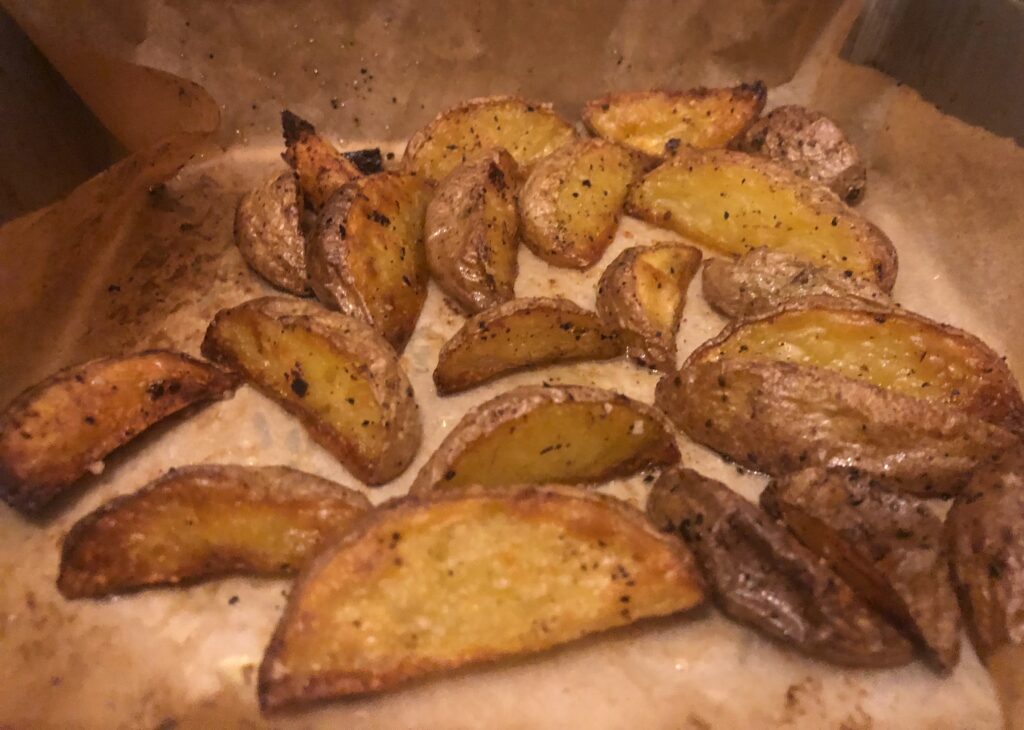 If you make them, please tag me @ShirEats on Instagram. I want to see what you came up with!