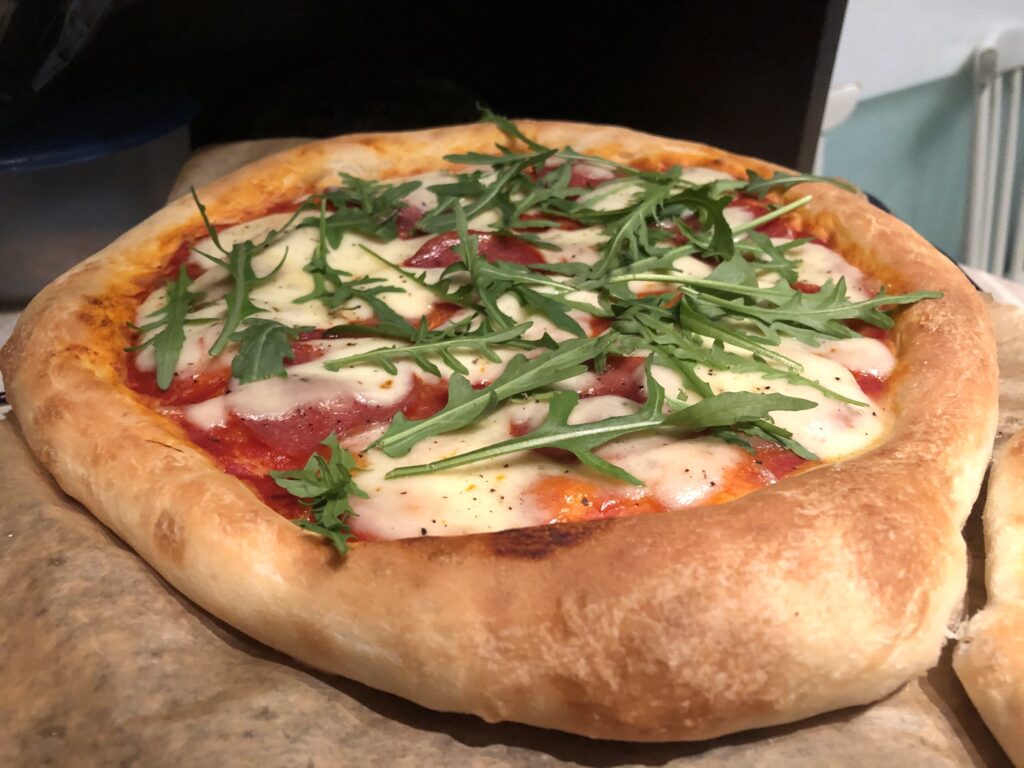 So I've heard people like to proof their pizza dough for three days but ain't nobody got time for that. I'll disclaim by saying this recipe is not a representation of the Italian food culture. This is a quick and easy recipe that results in a mid-width dough with a crispy bottom and slightly crispy crust that when you press it, it feels like a little cloud of carby happiness. Jump to Recipe.
It does require two provings, but they are short ones so we can eat quickly! I am going to give two pizza sauce options, one with fresh tomatoes and one with passata that I upgrade. You can totally use a ready-made sauce or your own favorite recipe.
Watch the video recipe:
Crispy Crust Pizza
1 medium-sized Pizza
Ingredients:
For the dough:
– 250 gr flour (half 550 half 405)
– 1 tsp dry yeast (3 grams)
– 1 tsp sugar (5 grams)
– 140 gr warm water (around ⅔ of a cup)
– 12 gr olive oil (2 tbsp)
– 1 tsp salt (5 grams)
For the tomato-based sauce:
– 2 medium tomatoes
– 1 minced garlic clove
– Water
– Tomato Paste
– olive oil
– salt, pepper, chili flakes, paprika
For the passata based sauce:
– 200 grams passata
– 2 minced garlic cloves
– salt, pepper, chili flakes, dried basil, garlic powder, paprika
– olive oil
Toppings of your choice
Dough
In a large bowl, add the flour, sugar, and yeast, and whisk until blended. Create a well in the middle, and pour the olive oil inside the little well. Add half the amount of the water and the salt and mix using the dough hooks of a hand mixer (you can of course use a stand mixer, it will be easier, but also possible without, especially in small amounts of flour). If the dough is too dry and floury, add more water. Knead until smooth and soft, around 7-10 minutes by a hand mixer, and finish by hand (2 more minutes), or 15-20 minutes fully by hand. With a stand mixer, it will take around 5 minutes. Roll the dough into a ball and let rise in a lightly floured bowl covered with plastic wrap and a towel in a warm environment between 30 to 60 minutes.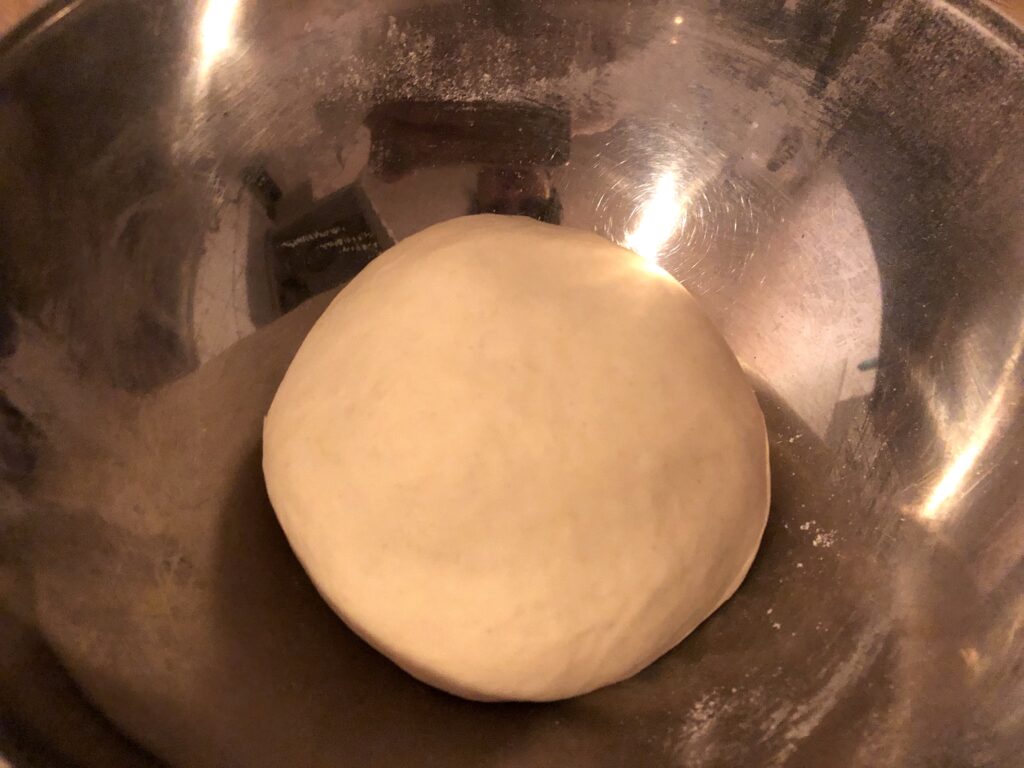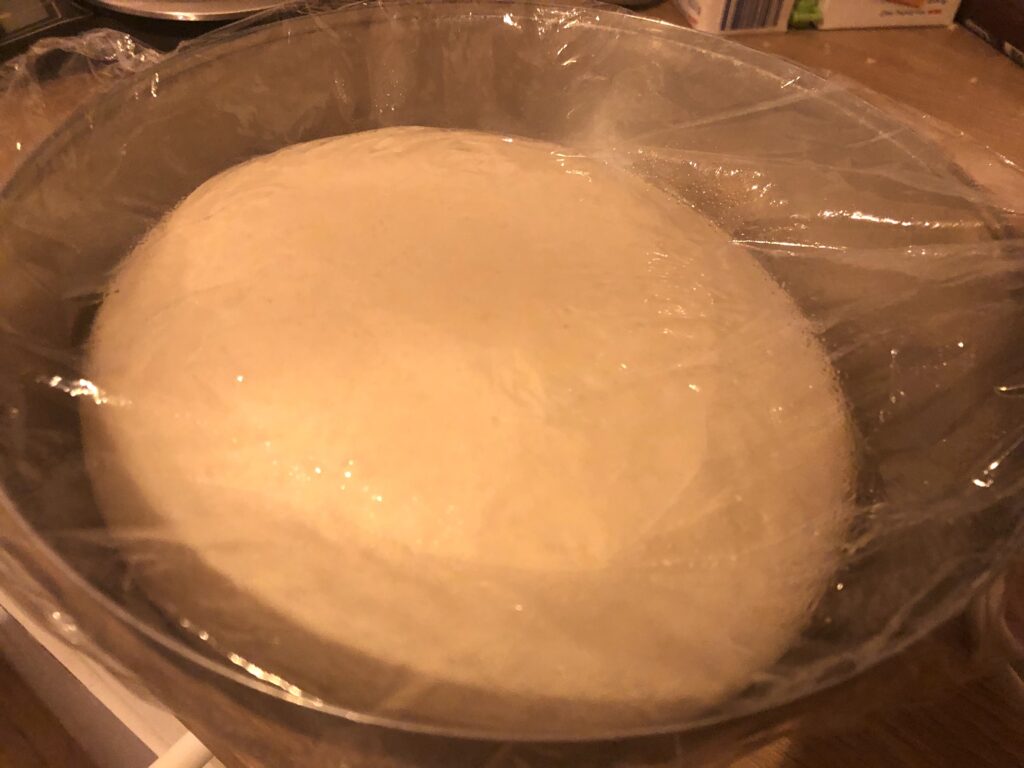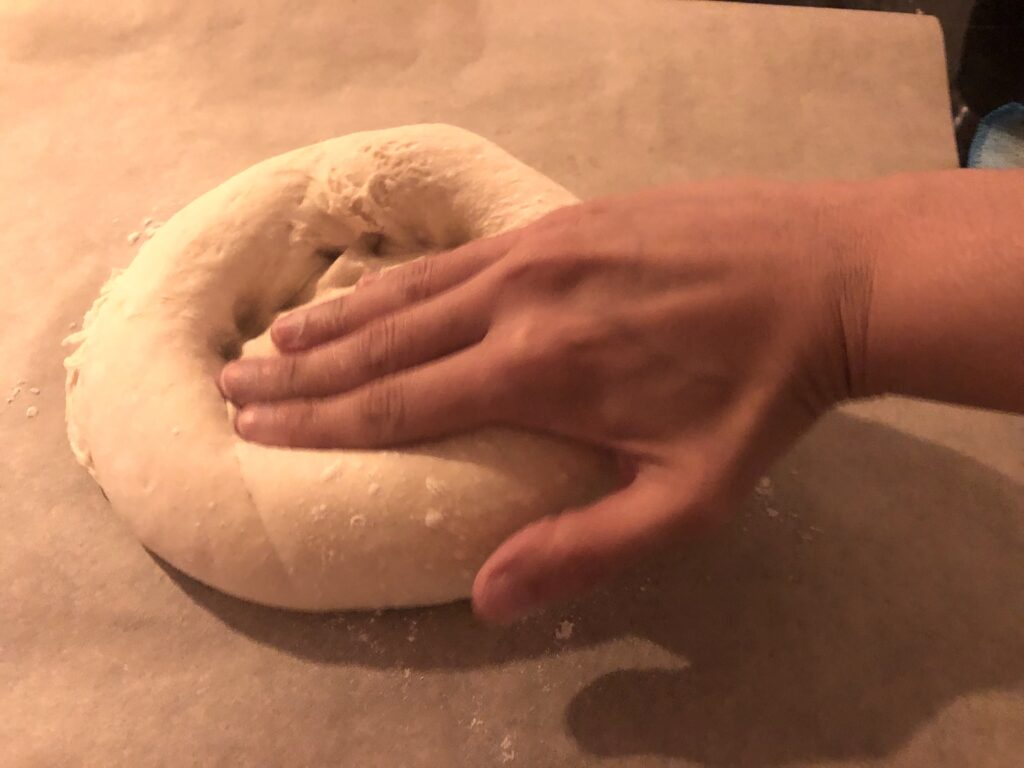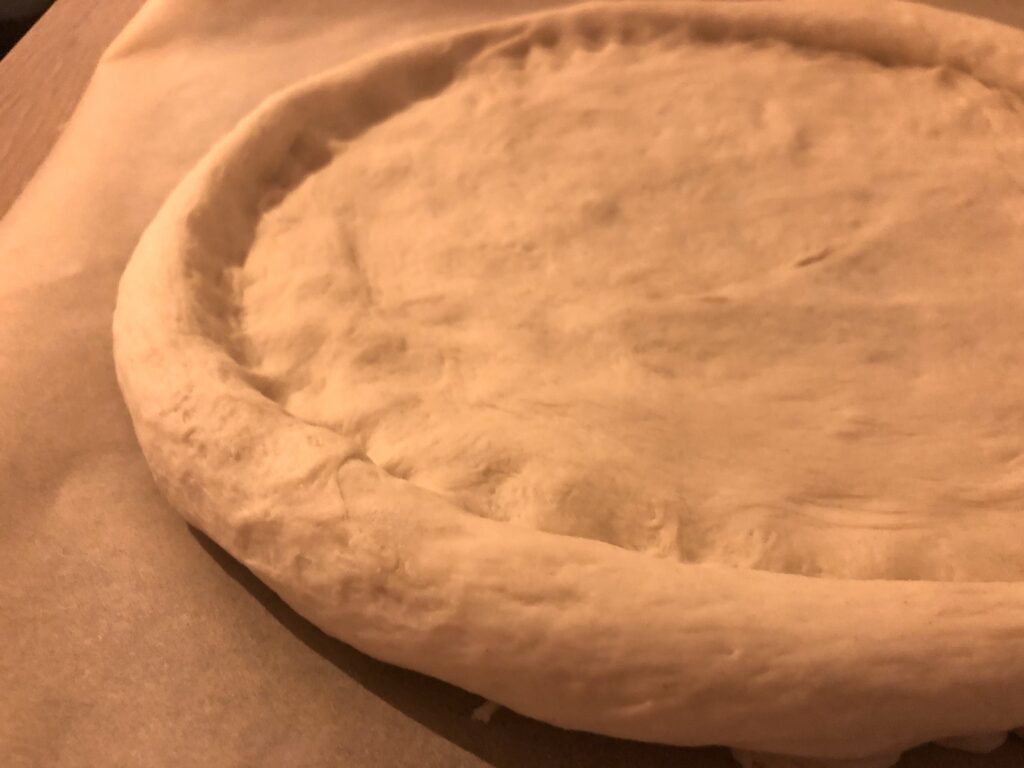 Sauce
In a small pot, boil water with 1 tablespoon of salt. Add the tomatoes with an X shape cut in the bottom, and let them blanch covered for a few minutes until the peel starts to curl out at the edges of the X. Take the tomatoes out and peel cautiously because it's extremely hot inside. Dry the pot and add spices (except salt and sugar) on medium heat and let them open for 2 minutes. Dice the peeled tomatoes. Add a tablespoon of olive oil and the minced garlic to the pot, and let cook together for 30 seconds tops, then add the tomatoes and tomato paste and water, the amount depends on how thick you'd like the sauce to be. Mix with a wooden spoon and let it cook for 2-5 minutes. Add salt and sugar to balance the acidity. Let it cook for 10 more minutes on medium heat. If you want your sauce smooth, you can use a hand blender and sieve it, I personally prefer a chunky sauce.
For the passata sauce, heat the spices like before, add the oil and garlic, and let cook on medium for a few seconds, then add the passata. Mix with a wooden spoon, add salt and sugar and mix again. Let it simmer for 10 minutes. Chill before pouring on your crust.
Baking
After the dough doubled in size, take the air out and create a ball again. Let rise for another 20 to 30 minutes. Heat the oven to the maximum heat, preferably with bottom heat only. If you don't have it, top and bottom heat will do just fine. Put an oven pan bottom-up in the lowest level of the oven, even at the bottom really, let it warm up. Open the pizza dough by hand. Start with the center, don't touch the edges so you get a puffy crust. Put the center of the dough on the back of your hands and rotate them slightly, let gravity do the work of stretching the dough. When it is stretched enough, move it to a lightly floured baking paper and press and stretch it to a round shape, pinch the crust out the as shown on my video on youtube.
Prepare your toppings and mozzarella cheese. I use fresh mozzarella, so I dry it in a paper towel in a bowl, then cut it into thin slices and dry them as well in a paper towel from all sides. If you use harder cheeses, this process is of course unnecessary. Prepare the toppings of your choice by slicing them and place them in a reachable place cause once the pizza is inside the oven everything happens really quickly. Pour the sauce over the open dough, add the toppings of choice, and bake for 7-8 minutes to dry the sauce and cook the toppings. Add your slices of fresh mozzarella and put it back in the oven on the medium upper rack to just melt the cheese, around 2 minutes. Before serving, drizzle some olive oil and add fresh basil leaves. Or add arugula leaves and drizzle balsamic glaze. You can also add parmesan or pecorino shavings on top for extra umami. Enjoy!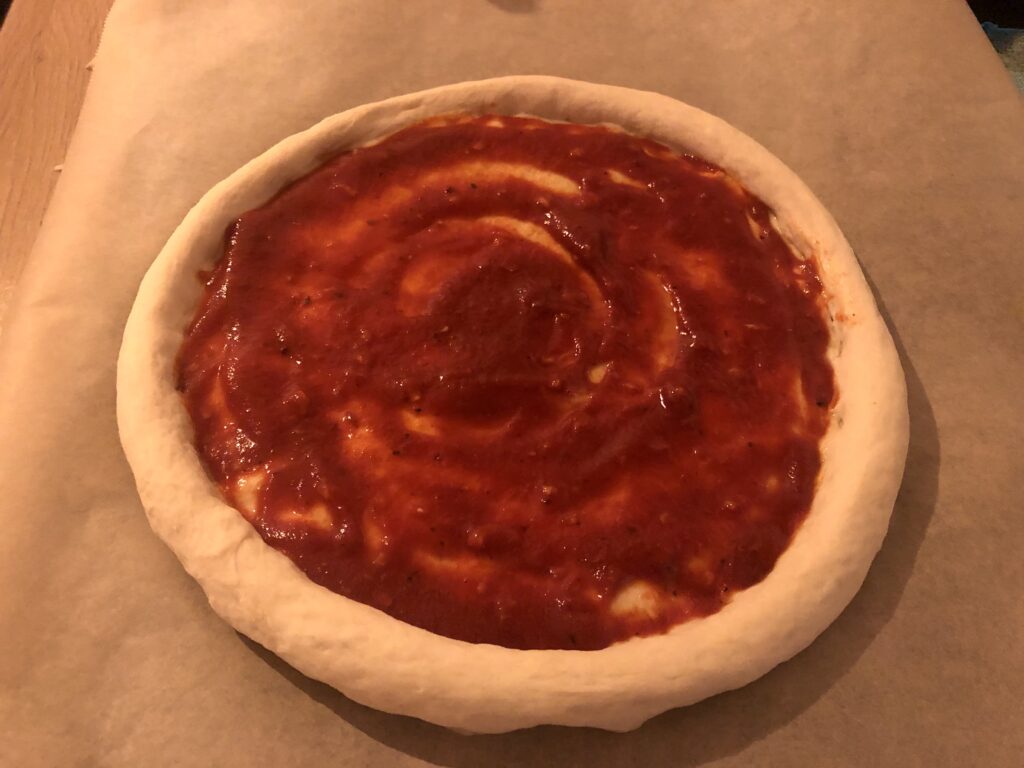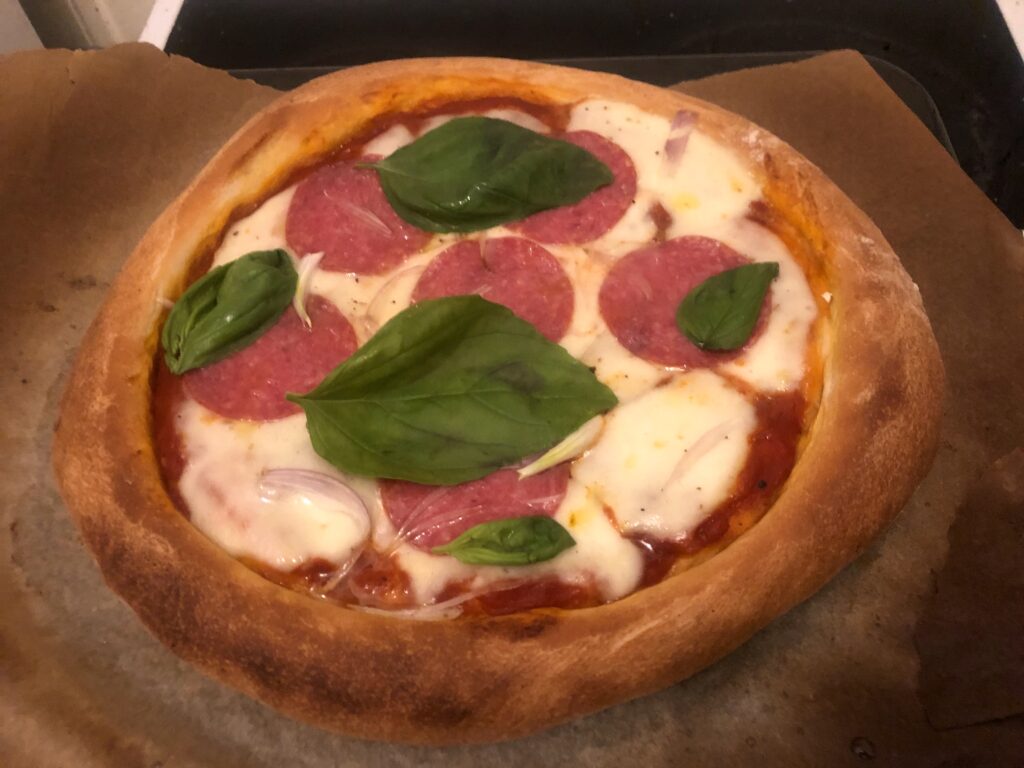 If you make it, please tag me @ShirEats on Instagram. I want to see what you came up with!